No one can deny the importance of videos as an effective way for marketing in today's age. Videos allow you to build authority by giving more personal touch to your message. They also help you to be brief and hold the interest of viewers in the opening few seconds. In short, video content has been outperforming other sorts of content.
Let's have some quick facts and figures about video marketing:
Statistics reveal that 48% of people find video the most appealing communication method, and only 15% prefer plain text.
Another study suggests that by 2021, video traffic will be 82% of all internet traffic.
And nearly 96% of buyers view explainer videos to discover more about products and services.
Hence, videos have become the most dominating communication source with the ability to inform and educate your target audience more effectively.
Importance of Marketing videos:
Videos grasp people's attention immediately.
Also, videos allow marketers to promise potential Return on Investment (ROI).
 Videos are easily accessible to anyone who has internet access.
Videos can evoke powerful emotional responses in viewers that enable them to share, comment, and like.
How video marketing helps your business?
According to KWD, " marketers who invest in marketing video can earn remarkable conversion rates."
Placing a video on your landing page can help increase conversions up to 90%. The conversion aim here is for visitors to click the 'subscribe' button.
Driving traffic to your website won't generate revenue unless you convert new users into paying customers.
Video marketing plays a significant role in your ongoing optimization strategy. Businesses that don't take advantage of video marketing are at a loss. If you want to improve your conversion rate optimization metrics, you should start making videos.
Here are some of the ways that help increase conversion rates on your marketing videos:
You Should Know Your Target Audience
First of all, you must have a clear picture of your target audience in your mind. Before writing your video script, we want you to do some research like identifying your audience's demography based on their age group, ethnicity, gender, and all intelligence.
Also, you need to understand how your target audience reacts and what their ambitions are; are they even into videos? If your reply is no, you might want to revisit the plan of creating a marketing video as it might not generate revenue. Your marketing video should demonstrate the audience's needs.
Secondly, if your video doesn't engage people within the first 30 seconds, they're probably going to bounce. 33% of them will drop, which means you need to engage your viewers right away. One of the best ways to make that happen is by addressing your customers directly, establishing empathy and trust. When it makes sense for your video's context, have the actor start looking directly into the camera. As content producers and marketers, you should keep discovering better ways to make your content more compelling and appealing.
By capturing your reader's attention in an instant, you need to put a lot of thought into what your first 15 seconds will be. You should have a personality like the brand image of your company. That person can be you; or anybody.
Therefore, it's essential to associate your brand with personalities in this social media age that we live in.
Never Stop Doing Proper SEO
Your logo and branding can't talk, but you can speak; it's people that we have to talk to. The thing is, if you're not doing proper SEO, you're probably not growing as fast as you can. The thing is, if you're spending a fortune on advertising and still your pages don't pop up, you will be at a loss.
Videos are the perfect way to get those pages to rank higher because Google knows that people give preference to videos over reading. Chances are, a stay time will be a lot longer on a page if it has a video.
Now, it's essential to think about your keywords and what SEO terms you're targeting because it will determine whether your content is seen or not.
So you should include keywords in your title and description and make sure those keywords match the content you're creating.
You can try to generate clickbait titles, but your content won't be optimized if your content doesn't deliver on what the title claims.
Here's a bit random tactical trick:
Try to get your blog URL to be yourdomain.com/blog instead of blog.yourdomain.com. It's just like a little random tidbit there. Google prefers that, and it treats subdomains as a completely different domain.
For best results, you should include no more than 10 to 12 Tags.
Choose the Right Thumbnail Image
Another notable thing is the video's thumbnail image. Take some time to design an engaging thumbnail. By default, YouTube will select an image that you can use as your thumbnail. We recommend you create something a little bit customized. You can use text in your thumbnail, but you should keep experimenting with that and see how it resonates with your audience.
Some data shows that if you include a smiling person in your thumbnail, it could boost your conversion rates by up to 10%.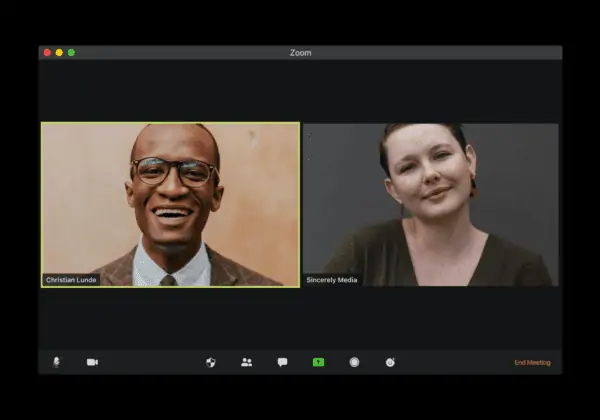 You Should Know How Your Market Watches Online
You need to learn how your target audience watches your videos, what percentage of the people actually watch the video and convert to whatever that might be for you; it could be a checkout or a
form-fill.
It's imperative to harness the power of analytics. Google Analytics is completely free, and you should install it on your main website and your blog.
YouTube also has built-in analytics that will show you data on all your YouTube videos.
By keeping an eye on analytics will let you check watch time, your demographics, and your viewers' location.
Consider Your Video Length
Video length is a super exciting subject. People's attention spans have been diminishing quickly. They've got limited amounts of time, tons more content in their lives. Their phones are buzzing, and their emails are getting filled up, and they're just getting notifications galore from all their social channels.
How do you kind of punch through that?
On social networks like Facebook, Twitter, and Instagram, short and sweet videos work very well.
But on platforms like YouTube, the algorithm prefers longer videos. People expect more, sit back, and watch kind of content. You need to just make sure it fits your content.
You must have heard, "the content comes first."
Think about that first, and then think about the length of the video.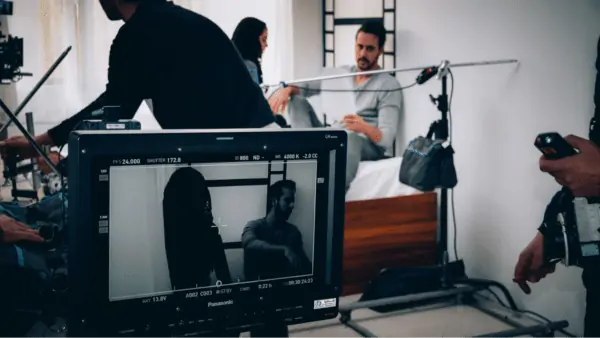 Post Your Videos at the Right Places
Of course, you can put videos on YouTube or Instagram, but there are many different options for distributing your videos.
You think about putting your videos on product pages, on your website home page, on your blog. The more places you can put video, the better.
By now, you probably know that people will enjoy watching a video instead of reading text. So please don't be shy to embed videos on a lot of pages on your website. But it's all about putting the suitable videos in the right places.
If you have individual product pages, put a video on there.
But your video should be relevant to the product. Social proof is super important because it will get you more engagement on your videos, but it'll also get you more conversions.
Be Thoughtful About Your Content Plan
Some brands have a misconception that one video will do it all for their brand. It's better to think of your video marketing strategy as a series of videos. But you need to keep in mind that every video should have a theme, purpose, or goal. Therefore, you need to stick to a focused plan and a focused subject matter.
It doesn't mean that you can't mix things up and keep it fun and add some information and some entertainment.
All you need to do is to keep people on a focused path to whatever you're trying to communicate. It will help increase your conversion rate.
Engage in the Comment Section
Comments mean so much in social media, probably more than likes. That's where the actual engagement happens. That's where the conversations are, and that's where people are sharing ideas back and forth.
It's necessary to jump into the comments section, talk with your community and be a friend.
That's how you create that personal connection with them by really talking with them.
It's a good practice to respond to every single comment that you get on a video. Never leave someone hanging. Even if it's just like "oh nice video," reply and say thank you. The bottom line is "Build a relationship."
Now you might even get comments that aren't so favourable. You will probably have some haters out there. You might get some hate comments or people that have critiques. You should also reply to those as well.
Even if it's just with a small thing like, "Hey, I hear you," try not to be snarky.
Try not to spark further debate. But just acknowledge them, and that'll show to other people who are looking at the comments, "oh, this company or creator is responding, and they're engaging with everyone." They're not ignoring criticism. They're actually in touch with their audience.
It's also important to remember that all engagement is good engagement, even if people dislike your videos. They're adding to the conversation; it's an open, honest forum. If you have all positive feedback on your videos, it doesn't look as natural.
Stimulate the conversation on all sides and just be yourself.
Include Call to Action at the End of Your Video
The call to action is probably the most important part of improving your video conversion rate. That's what moves people after they watch your video. Make sure you have a link or button or some way for them to take the next step.