(VSA)
Victoria Social Media Marketing & Management
 We are the Best Local SMM Company in Victoria, BC, Canada
Welcome To VSA, A Victoria Social Media Marketing Company
What makes a great Social Media Management Company? Well, we think it comes down to one simple thing — Emotional-connection. It's the thing that people crave most when they're looking for someone to trust, to follow, and even to buy from. Most Victoria Social Media Agencies will deliver, bland, cookie-cutter content to your followers, but they never truly connect to your audience — We do things differently. Our Social Media Managers and Marketers are undeniably talented at what they do.
Schedule a free consult today!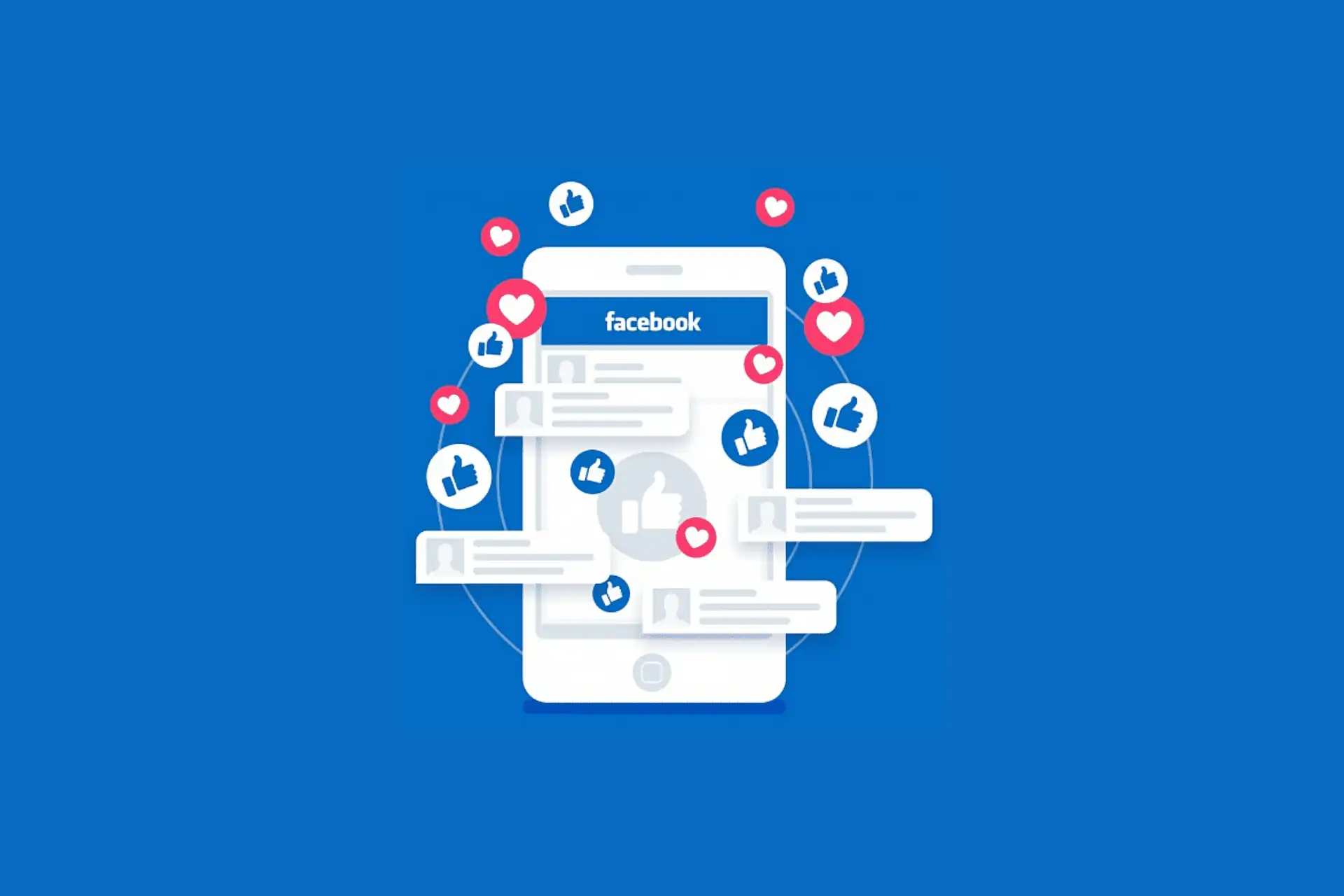 What is
Social Media Marketing, really?
Definition // noun // "Social media marketing (SMM) is a form of Internet marketing that utilizes social networking websites as a marketing tool. The goal of SMM is to produce content that users will share with their social network to help a company increase brand exposure and broaden customer reach."
Social Media Marketing (or Social Media Management) is typically used by most businesses as a way to "stay active" or "engage" with their following. While that is definitely something that helps companies seem like they're active within the community, they're regularly missing the aspect of SMM that makes it a truly powerful marketing tool — "Connection".
 When was the last time you felt like someone connected with you in a real way? Maybe it was a loved one, friend, or even a politician. No matter who it was, they all had one thing in common that made you want to jump on the table and tell everyone you know about them, they spoke your words. They likely said what you've wanted to say, shared your thoughts on a topic, or are doing what you want to do.
At the end of the day, we're all human, and we are emotionally driven to things we relate with. It's important that when you communicate with your audience, you don't just "talk to them", you "speak their language".
When was the last time you heard "NOW You're Talking My Language!"? This is the reaction you want from your audience every single time you post, because once you have an adoring fan, they become your passionate promoter in every aspect of their lives —Imagine an army of your Branded Shirts, Hats, you name it, walking all around the country 24/7.
That's the real power of Social Media Marketing, done right.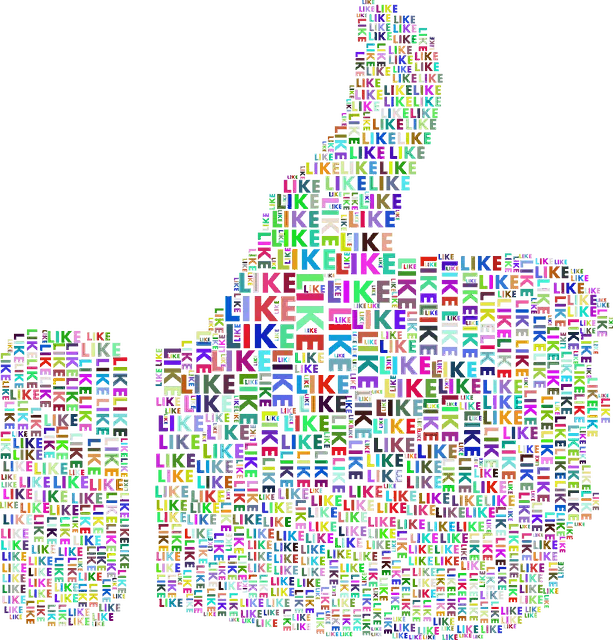 Why is
Social Media Marketing & Management Important?
Social Media can be one of the most powerful platforms for a business that knows how to leverage it's capability for their business — That is, if they "know" how to use it. Most businesses won't even tap into the potential of Social, and will conclude it's nothing more than a way to engage with your customers, and not generate them.
Although continuing to engage with your audience does, in fact, play it's role, that's only effective if your audience is already developed. Having great content is not very helpful if nobody sees it, right?
It's important when you create your marketing strategies that you consider who your ideal audience members are, and create VIRAL content that speaks directly to them.
REMEMBER: "Those who try to please everyone wind up pleasing no-one."
We currently live in a polarized world, where you either hate something, or love something. The true power of social media lies in creating a bubble of influence wherein your audience LOVES you.
A fan of your business that absolutely adores you and your brand are highly likely to spread word of you, tell others how amazing you are, and share your content around the web.
We focus on creating an environment where your ideal audience can relate to, somewhere they can feel understood, spoken for, and somewhere they love to be.
Is SMM an
Opportunity For Your Business?
Is your competition
Stealing The Spotlight?
You Just Found The #1
Victoria Social Media Marketing Agency.
We have cultivated the inspiration of business owners, and professionals around the world for the past 12 years, and we've helped over 200 clients grow their businesses, online and offline.
With our Victoria Social Media Marketing Services, we can do the same thing for you. Just send us a quick message, or give us a call to open a dialogue. Our goal is to find the perfect solution for you and your business.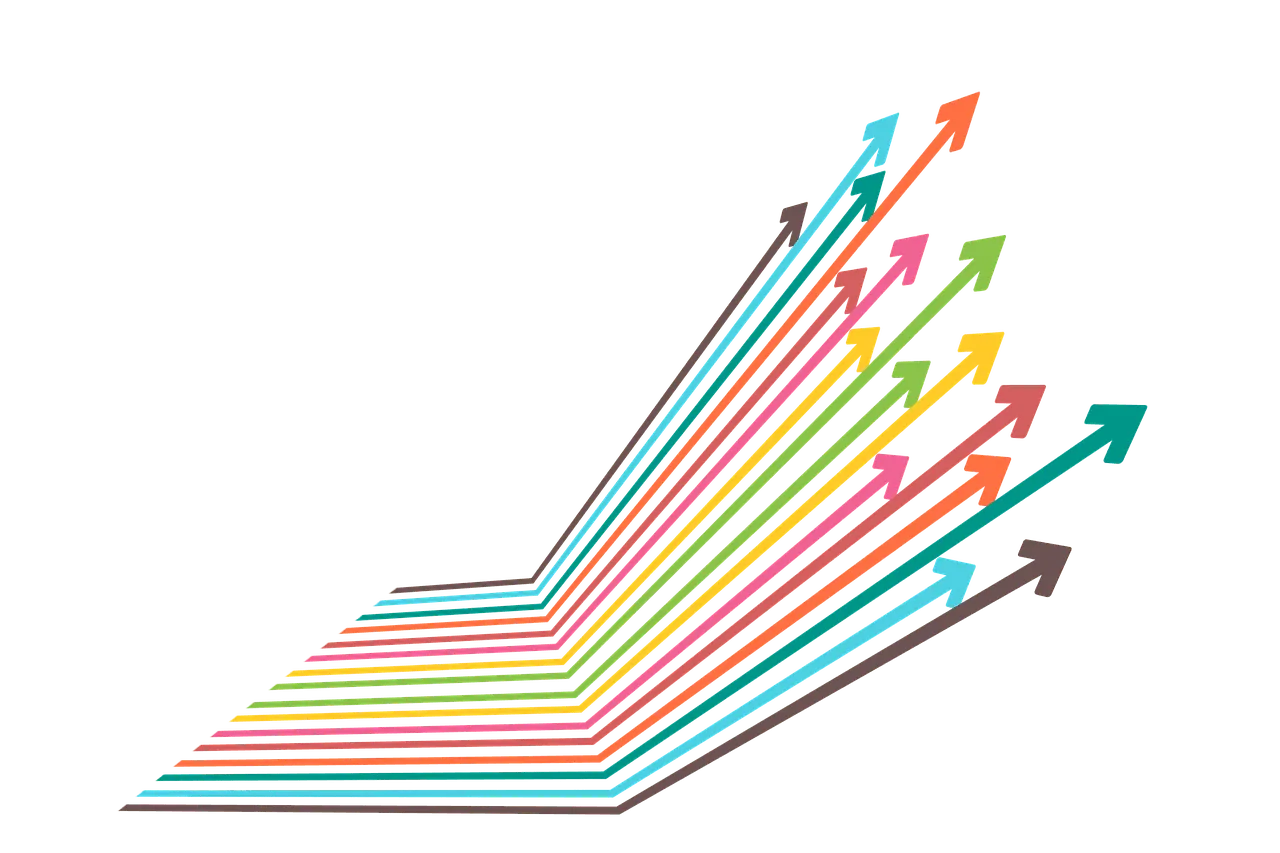 Who is
Social Media Marketing For?
Social Media Marketing & Management, for the most part, can help every business develop authority, relationships, and connections with potential prospects around the world.
However, there are some businesses that truly thrive on particular platforms versus others.
Here are some examples:
[Personal Trainer] – Personal trainers rely heavily on forming relationships with their clientele. Imagine if you could give them a trail of what it's like to work with you by posting videos of demonstrations at the gym.
[Restaurant] – Visual is a huge component to the food industry, with many spouting "if it looks good, it'll taste good." With the right photography, you can entice 1000's of people in Victoria to visit your restaurant.
[Software] – LinkedIn has always been a fantastic way to find the right professionals if you're aiming at B2B sales. With an experienced approach to content, you can interest the right people at the right time.
These are just a few examples of the possible benefits of Social Media Marketing, and it's needless to say your business could benefit as well. One great piece of viral content can change your business forever, so why wait? Reach out to us and let us know what your company's about!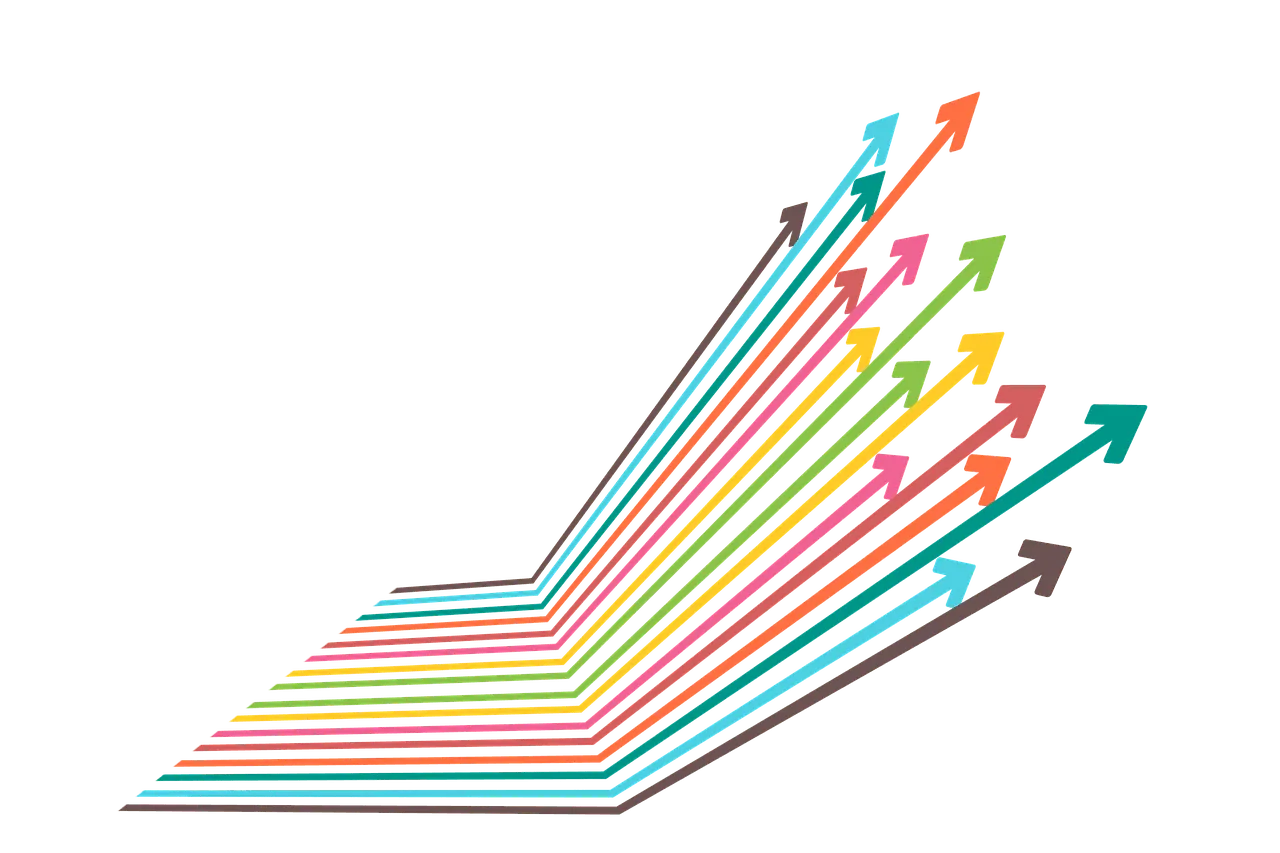 Our Victoria Social Media Marketing Services
🏆 

Award-Winning Victoria SMM Company 2019
Victoria Social Media Management
Social Media is a part of being an active business nowadays, and it requires an experienced team to manage and schedule your day-to-day posts. Sometimes businesses are not looking to create a focused campaign around their Social media accounts, but to simply show to their audience that they are engaging. Over 80% of prospects online prefer to buy from companies that show an active presence. If your business is focused on scheduled news-type posts, this is for you.
Victoria Social Media Marketing
If your business is looking to put a real focus on social media and what it can do for your business, we can create unique strategies tailored to your ideal prospects. By creating viral and relatable content, we can start raking in those follows, shares, and most importantly brand fanatics. Our job is to create an army of fans that are hinged on your every word, watching for your next post, and ready to buy your new product. This is what we do best.
Victoria Social Media Optimization
Some companies like to handle their social media content in-house, and that is totally fine with us. However, we can help your company A/B test, track, and ultimately optimize all of your Social Channels. The optimizations we've done for companies in the past have shown a powerful compounding effect. Businesses with optimized Socials experience exponentially faster growth, as 10% more subscribers and shares each and every post can absolutely transform your channel.
Victoria Social Media Consulting
Some businesses do not know where to start, or where to go with their SMM — That's where we come in. By analyzing your competitors, other successful content, and your ideal prospects, we can begin plotting the best road forward for your business. With a mix of viral content ideas, post-timing, optimization advice, and much more, your business will have all it needs for SMM growth. Our team of SMM experts will guide you every step of the way!
Hear From Our Clients.
Our clients enjoy over 95% satisfaction
We have worked with over 100 Victoria businesses, handling their SEO, PPC, Social Media Campaigns, and Web Design, with not ONE complaint! This is because we ensure that if we take your project on, we know we can get you results, one way or another. Whatever your goals may be, we always have an answer.




Dale Cardenas
⭐
⭐
⭐
⭐
⭐
I worked with Linden, and he helped us with web design and a content strategy. I honestly didn't' lift a finger, and I was getting calls through the website. Monthly reports were helpful in understanding the work being done. Really solid team!
Johnathan Castleberry
⭐
⭐
⭐
⭐
⭐
I found Vancouver SEO agency through Google and decided to reach out to them about a possible collaboration. They ran a website audit for me which laid out what areas needed doing. About 3 months in, I got a 100% increase in website clicks (~250 to ~520) a day. They tackled the keyword gaps my website had and ran a link-building campaign. Really impressed with the work.
Ana Fairman
I had a great time collaborating with Linden on my SEO. It first started with a consult, where he gave me some advice, and I ended up just hiring him and his agency to help me. After ~6 months, I've got some impressive results to share: * 273% increase in traffic to my lipstick site. * 50% increase in Conversion Rate (7% to 11%) * (273% x 1.5 conversion rate)= 410% increase in revenue (4x). I'm working on a new project with them currently. If it's even half as successful then I'll be happy!
The favorite question for us to answer is "why"? Why should you reach out to us? Why should you market your business? But the better question is "why should you do anything at all"?
The answer is we want something to look forward to, to better ourselves and others around us. A successful business can change thousands of lives for the better… So why ARE WE who should help you grow your business?
We Are a Certified Google Partner
Google Partners are officially recognized entities who have proven an advanced knowledge and application of Google's best practices. As a Google partner, our agency plays by the rules and works with legitimate Google-backed methodology. That means your site will be safe from penalization, and banning, often due to "black-hat" techniques that Google disapproves of.
We Use Artificial Intelligence
Digital marketing is a highly competitive industry, so we're constantly looking for ways to gain an edge on other agencies. Our team of expert programmers has developed a first-of-its-kind A.I. to reverse-engineer Google algorithms and begin to predict, with a high level of accuracy, what is needed to rank for any particular keyword. Coupled with rock-solid white-hat SEO techniques, we are a mile ahead of most agencies.
We Are Simply Good People
I know it's difficult to find people you can TRUST without having that voice  in the back of your head saying: "can I rely on this person?", "am I getting what I paid for?", "Will what they're doing actually work?" God knows I've thought all of these things when working with programmers all the way to digital marketers, and if there's one thing that makes the difference, it's the fact that the good ones put a FACE to their company. I may not be the most handsome digital marketer out there, but I'm at least willing to put my face to my work, my reputation to my results, and my pride behind our promises.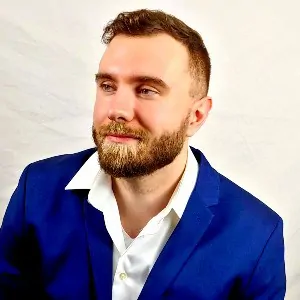 Heart to Heart with Our Founder.
Linden Schwark
Welcome to Vancouver SEO – the #1 premier team of Victoria Social Media Management specialists. You're probably here because you're interested in what Social Media Marketing, and Management, can do for your company.
We can help your business tower over your competition by ensuring that your website is both found by social searches, and in your audience's feeds. Each company is different and has unique needs, to better evaluate what we can offer you we would like to give you a FREE strategy session. This consultation will provide you with an assessment of what we could do to enhance your business and life. To receive your report, please fill out the Strategy Session application by pressing the button bellow.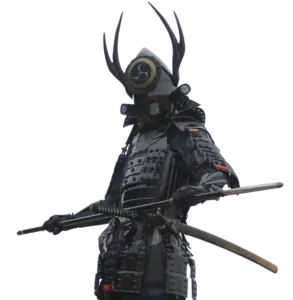 Samurais Of The Social Media Industry
How does a Victoria social media marketing agency stay ahead of the curve in an industry that is changing so frequently? Well, the truth is, not many of them do. We, on the other hand, belong to several mastermind groups that harbor the best SMM experts in the world. Inside these groups, we can strategize around what's working, forecast changes in the social platform algorithms months before they happen, and stay on the razor-sharp katana edge of our industry. As a result, you benefit not only from our innovative expertise but the knowledge of hundreds of industry leaders.
SMM Is About Precision
Partnering up with VSA's Victoria Social Media Marketers ensures you slice through your competition. No matter your ambitions, increasing social traffic, rejuvenating the look of your website, or breaking into a new market, we have proven solutions to deliver. Our researching team assembles comprehensive marketing campaigns that tap into multiple avenues of revenue and bring in MASSIVE returns.
Who We Work With
We don't work with just anyone, we have standards too! Here are a few of our expectations if we work together. Your business must:
Understand the long-term value of Social Media Marketing & Management.
Be ready to hear the TRUTH about your business.
Manage expectations of your budget vs results.
Be in reasonably good standing on the internet.
If this sounds like your business, we'd love to hear from you. Schedule a free consult with us and we can begin planning your personalized SMM campaign.