About Us
 Our Story. Our Vision. Our Future.
Why We're Different
What makes a great SEO company? Well, we think it comes down to one thing — Does the Company rank on Google? At the end of the day, only the very best SEO agencies can actually rank their own sites to the top of Google for competitive SEO Keywords.
We currently rank on page #1 for many HIGHLY COMPETITIVE SEO keywords such as: "Local SEO Vancouver", "Vancouver SEO Agency", "SEO Experts in Vancouver", and more…
Get an idea of what we can do for You and Your Business, and watch, our Founder, Linden Schwark's welcome video 
See What We
Did For Our Clients
See What We
Did For Our Clients
About Vancouver SEO Agency
The benefits of working with us.
Vancouver SEO Agency is a digital marketing company that helps businesses produce excellent R.O.I. from search. Our marketing and SEO specialists not only boast years of experience but also have the results to back it up – ranking on Google for a multiple of Vancouver's toughest keywords.
Our staff consists of hand-picked all-stars that specialize in technical SEO strategy, viral content creation, video, and website design. We believe in transparency with our clients in order to build a trusting relationship, that way we can make the greatest impact on your business.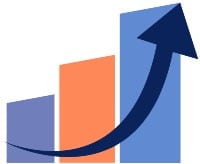 Meet Our Leaders
Our teams never misses a beat because our leaders always push for higher standards.
By motivating people with real talent, we're able to deliver the best work we've ever done.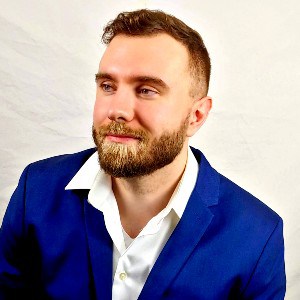 Linden Schwark
Founder / CEO / Lead SEO
Linden Schwark is the CEO and Lead SEO Strategist of VSA. For the last 7 years, he has helped business owners reach their goals by dramatically increasing their online presence. In that time, Linden has ranked 100's of web pages on Google for high competition searches, including his own website vancouverseoagency.ca.
To learn more about Linden Schwark, and what he has been able to do for businesses, you can find his LinkedIn page.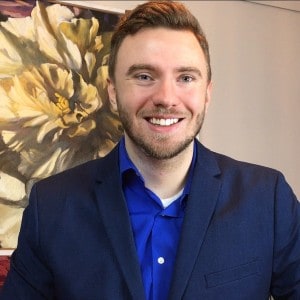 Braeden Schwark
Co-Founder / COO / Lead Design
Braeden Schwark is the Chief of Operations and co-founder of Vancouver SEO Agency. Along with his impressive design and development skills, he also has a knack for leading teams when it counts. Braeden focuses on motivating the talented teams at VSA to continuously raise our standards, and churn out the best work we've ever produced.
To learn more about Braeden Schwark, and what he has been able to do for businesses, you can find his LinkedIn page.
Hear From Our Clients.
Our clients enjoy over 95% satisfaction
We have worked with over 100 businesses, handling their SEO, PPC, Social Media, and Web Design, with not ONE complaint! This is because we ensure that if we take your project on, we know we can get you results, one way or another. Whatever your goals may be, we always have an answer.




Dale Cardenas
⭐
⭐
⭐
⭐
⭐
I worked with Linden, and he helped us with web design and a content strategy. I honestly didn't' lift a finger, and I was getting calls through the website. Monthly reports were helpful in understanding the work being done. Really solid team!
Johnathan Castleberry
⭐
⭐
⭐
⭐
⭐
I found Vancouver SEO agency through Google and decided to reach out to them about a possible collaboration. They ran a website audit for me which laid out what areas needed doing. About 3 months in, I got a 100% increase in website clicks (~250 to ~520) a day. They tackled the keyword gaps my website had and ran a link-building campaign. Really impressed with the work.
Ana Fairman
I had a great time collaborating with Linden on my SEO. It first started with a consult, where he gave me some advice, and I ended up just hiring him and his agency to help me. After ~6 months, I've got some impressive results to share: * 273% increase in traffic to my lipstick site. * 50% increase in Conversion Rate (7% to 11%) * (273% x 1.5 conversion rate)= 410% increase in revenue (4x). I'm working on a new project with them currently. If it's even half as successful then I'll be happy!
Ready to Open The Next Chapter?
We'd love to hear from you!
We believe in transparency.
Partnerships always work best when fully transparent with each other. That is why our company has a fully open-door policy for Search Engine Optimization Campaigns.
We build long-term relationships.
The biggest problem we hear from clients is that they could never trust their marketing company, so they came to us. We want to create lasting relashionships iwth our clients.
We deliver clear results.
We get "down and dirty with data" to craft a SIMPLE list of deliverables that are most associated with your industry's ranking factors. We grind out the work until you're ranked.