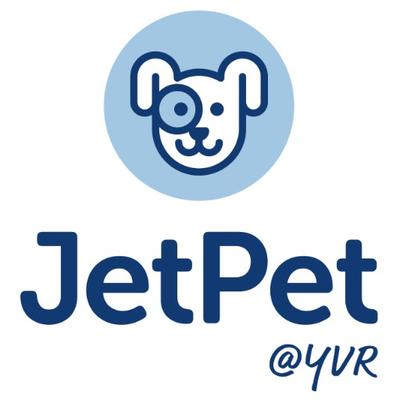 The
Client
Jet Pet Resort is a dog & cat boarding company in Vancouver, BC. They offer a variety of services including daycare, boarding, and grooming.
Jet Pet is one of the most recognized names in the pet boarding industry within Vancouver and Pheonix, Arizona, and was featured on Dragon's Den.
The
Problem
Jet Pet Resort came to Vancouver SEO Agency because they were not happy with their current online visibility. They felt that they were not getting enough website traffic and that their potential customers could not find them when searching for dog boarding in Vancouver.
Organic Traffic Before Campaign:

The
Solution
Vancouver SEO Agency performed an extensive SEO audit and found that Jet Pet Resort's website was not fully optimized for search engines. We made a number of on-site and off-site optimizations to help improve their visibility in Google and other search engines.
We then began building content assets to help Jet Pet Resort rank for key search terms related to their business. This included creating blog posts, infographics, and other types of content that would be useful for people searching for dog-related topics in Vancouver.
Search Engine Optimization
Website Quality Audit
The first step in our SEO campaign for Jet Pet Resort was to perform a website quality audit. This helped us identify any areas where their website could be improved from an SEO perspective.
The WQA covers a number of technical and on-page optimization checks including: meta titles, descriptions, alt text, indexability, status codes, and more.
Keyword Research
After the website quality audit was complete, we began our keyword research. We wanted to identify the key search terms that people were using to find businesses like Jet Pet Resort.
We found a number of high-volume keywords that we felt would be valuable for Jet Pet Resort. We separated these keywords into categories, prioritized them, and assigned pages best suited to rank for them. If we didn't find a page suitable, we would queue a page to be created that would serve the proper search intent.
On-Site Optimization
Once we had identified the key search terms we wanted Jet Pet Resort to rank for, we began optimizing their website for those terms. This included making changes to their titles, meta descriptions, and header tags.
Technical SEO
In addition to on-site optimization, we also made sure that their website was technically sound from an SEO perspective. This included fixing any broken links, canonicalization issues, and redirects.
Content Strategy
After we had taken care of the technical SEO aspects of their website, we began working on their content strategy.
Our strategy started by targeting keyword groups that competitors are ranking well for using our "keyword gap analysis" tool. This not only helped compete for competitors' traffic, but also built out the site's ranking-correlated topic depth in the eyes of Google.
Press Releases
In addition to link building, we also wrote and distributed press releases whenever Jet Pet Resort had something newsworthy to share, helping secure links on noteworthy news websites.
This not only helped improve their online visibility, but also helped them build brand awareness.
The
Results
Thanks to our SEO efforts, Jet Pet Resort saw a significant increase in website traffic and online visibility.
They went from ranking on the second page of Google for their desired keywords to ranking within the top three.
This led to a significant increase in website traffic and inquiries from potential customers.
Our content strategy proved to be a huge success, driving an additional 1 million clicks through Google, and organically building hundreds of backlinks from sites referencing their high-quality content assets within their own, leading to higher rankings across the board.
Organic Traffic After Campaign:

756%
Increase in Organic Traffic
Over 100
Organic Links Built and Growing