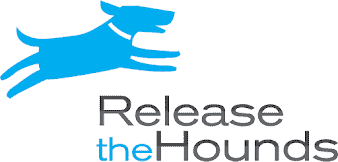 The
Client
Release The Hounds is one of the leading dog walking companies in Vancouver, BC.
Since 2011, Release The Hounds has been dedicated to providing the best possible care for dogs and their owners. They offer a wide range of services that are designed to meet the needs of both the dog and the owner. They've built a team of experienced and certified dog walkers who are passionate about what they do.
The
Problem
Release The Hounds came to Vancouver SEO Agency with a problem. They were not ranking well in Google for their primary keyword, "dog walking Vancouver". They were also not ranking well for other important keywords related to their business, such as "dog walkers Vancouver" and "dog walking services Vancouver".
As a result, they were not getting the online visibility and organic traffic that they needed to grow their business.
Organic Traffic
Before

Campaign:

The
Solution
Vancouver SEO Agency worked with Release The Hounds to develop and implement an effective SEO strategy.
This included optimizing their website for their target keywords, developing and executing a link building campaign, and creating informative and keyword-rich content.
Search Engine Optimization
Website Quality Audit
The first step was to conduct a website quality audit. This involved looking at the website from an SEO perspective and identifying any areas that needed to be improved.
After the audit was completed, Vancouver SEO Agency made a number of recommendations to Release The Hounds. These included optimizing their website for their target keywords, improving their website's structure and navigation, and reducing keyword cannibalization.
Keyword Research
The next step was to conduct keyword research. Vancouver SEO Agency used a number of different tools and methods to identify the best keywords for Release The Hounds' website. Through our Keyword Gap tool, we also looked at the keywords that their competitors were targeting.
Based on the research, we identified a number of high-value keywords that we could assign to existing pages, and also keywords to target on new pages which would prove invaluable for our content strategy.
On-Site Optimization
Once the target keywords were identified, it was time to optimize the website for those keywords. Vancouver SEO Agency worked with Release The Hounds to update the website's title tags, meta descriptions, header tags, and content.
Technical SEO
In addition to on-site optimization, Vancouver SEO Agency also made a number of technical SEO recommendations. These included improving the website's speed and performance, fixing broken links, and redirecting old pages to new pages.
Content Strategy
Content is an important part of any SEO campaign. Vancouver SEO Agency worked with Release The Hounds to develop a content strategy that would help them rank for their target keywords.
This involved creating new pages and blog posts that were keyword-rich and informative. We also made sure to include calls-to-action on all of the new content to encourage website visitors to take action.
Link Building
Using our link assessment tools, we were able to identify the links that showed a high correlation with first-page rankings. Vancouver SEO Agency then worked with Release The Hounds to develop a link building campaign that would help them earn those high-quality links.
We made sure to triple-check every link for relevance, quality, and toxicity. Once the links were determined to meet our standards, we began the process of link acquisition.
The
Results
After VSA's SEO campaign, Release The Hounds saw a significant increase in their online visibility and traffic.
They went from ranking on the second page of Google to the first page, with an average rank of 2, for their primary keyword, "dog walking Vancouver". They also saw similar results for their other target keywords.
Release The Hounds also saw a huge increase in organic traffic throughout their blog, with an additional 10 million impressions being tracked through Google Search Console.
Organic Traffic
After

Campaign:

1,667%
Increase in Organic Traffic
10 Million
Additional Content Impressions