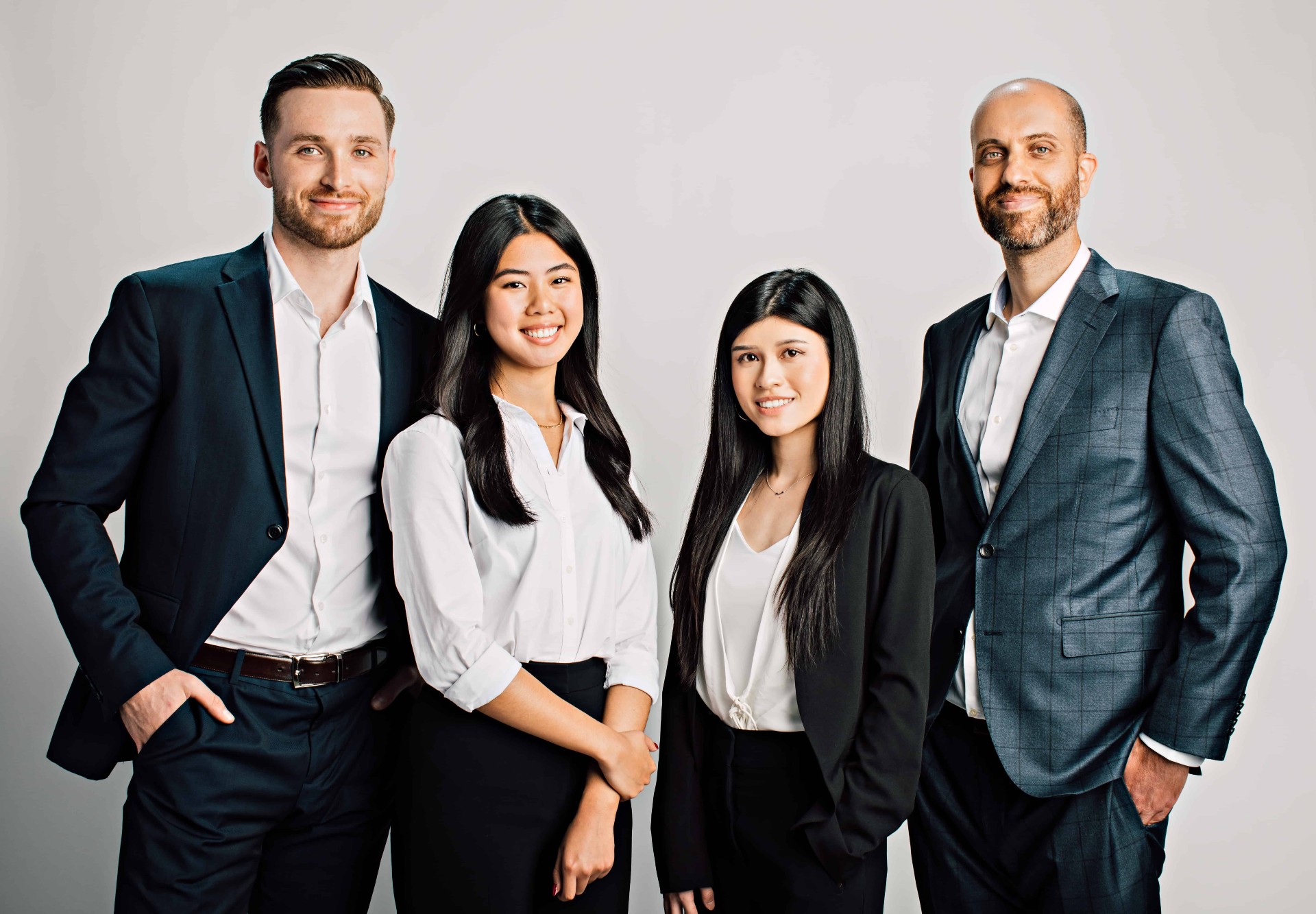 The
Client
Ron Parpara had been a long established real estate agent in his local market, working in Vancouver, BC for over 10 years.
When Ron wanted to expand his company's growth by improving his online reach, he brought on VSA to help design and execute an SEO campaign that would grow his local reach and drive more seller leads.
The
Problem
Ron Parpara was having trouble generating organic inbound leads online at a reasonable cost and rate. With other attempts at digital marketing campaigns returning lackluster results, he turned to VSA for a comprehensive SEO strategy that would yield long-term results in regards to lead generation and brand regonition.
Ronparpara.com, at the time, was not ranking for any of their target keywords, and the business relied almost entirely off of word-of-mouth referals, or high-cost ad space.
Ron wanted to make significant progress on his Google search position for "Vancouver Realtor" and it's variants in particular.
Organic Traffic
Before

Campaign:

The
Solution
We researched deep into their data and compared it to their strongest competitors. We found that their content and link profile strength were lacking when compared to their competitors which needed to be corrected before they could compete for top positions in their local searches. We also found issues with how they were structuring their pages that we noticed was causing pages to cannibalize each other's keywords. We needed to revamp the way they were structuring their content and reorganize existing content assets to work well together.
At the time of initial engagement, the Client was only receiving a very small amount of organic traffic that was not converting into listings. Their 1 year plan was to scale up their leads with a focus on sellers through an SEO campaign. We needed to create and execute a plan to create new optimized content on the website and land a lot of high quality links.
Since there were many publications online talking about real estate, we had no shortage of link building opportunities. However, there were many low quality or spammy websites we needed to filter through. We needed to carefully select opportunities we contacted to ensure every link built to the client's website was on a quality, high authority domain, and was done in a way that Google wouldn't ignore.
We needed to build a properly structured "pillar" and "cluster" model for their content and merge similar or duplicate pages into singular topic authorities. We would use this new model to strategically select which content to add to the website.
Search Engine Optimization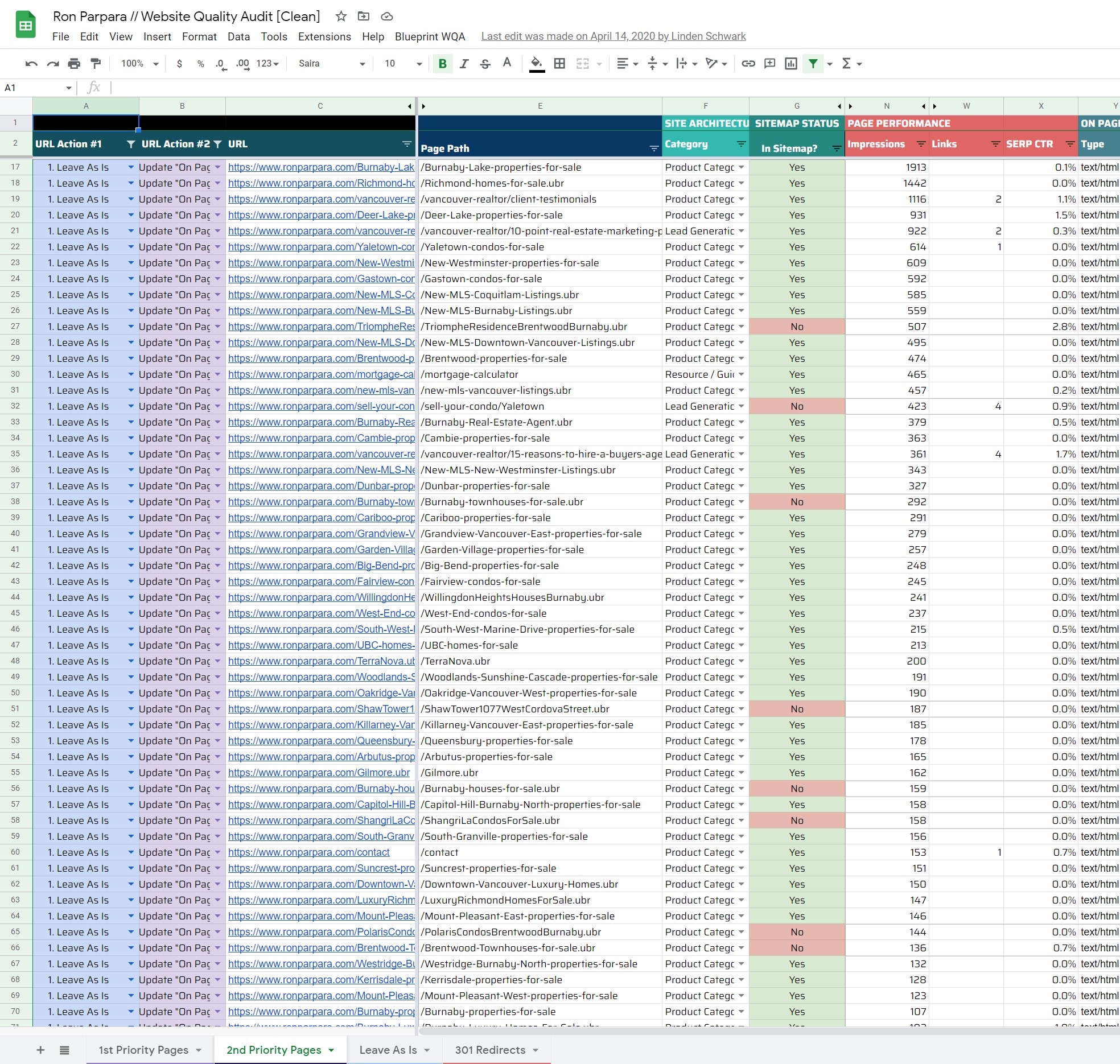 Website Quality Audit
The first step was to conduct a website quality audit. Our WQA synthesizes data from over 8 powerful data sources including Google Analytics, Search Console, Screaming Frog, Semrush, and Ahrefs. The resulting spreadsheet allows us to locate opportunities for growth, identify issues, and is used as a basis for many of our deliverables.
When we ran the WQA on ronparpara.com and we noticed a number of 304 errors, duplicate meta values, and other technical seo issues that needed to be addressed.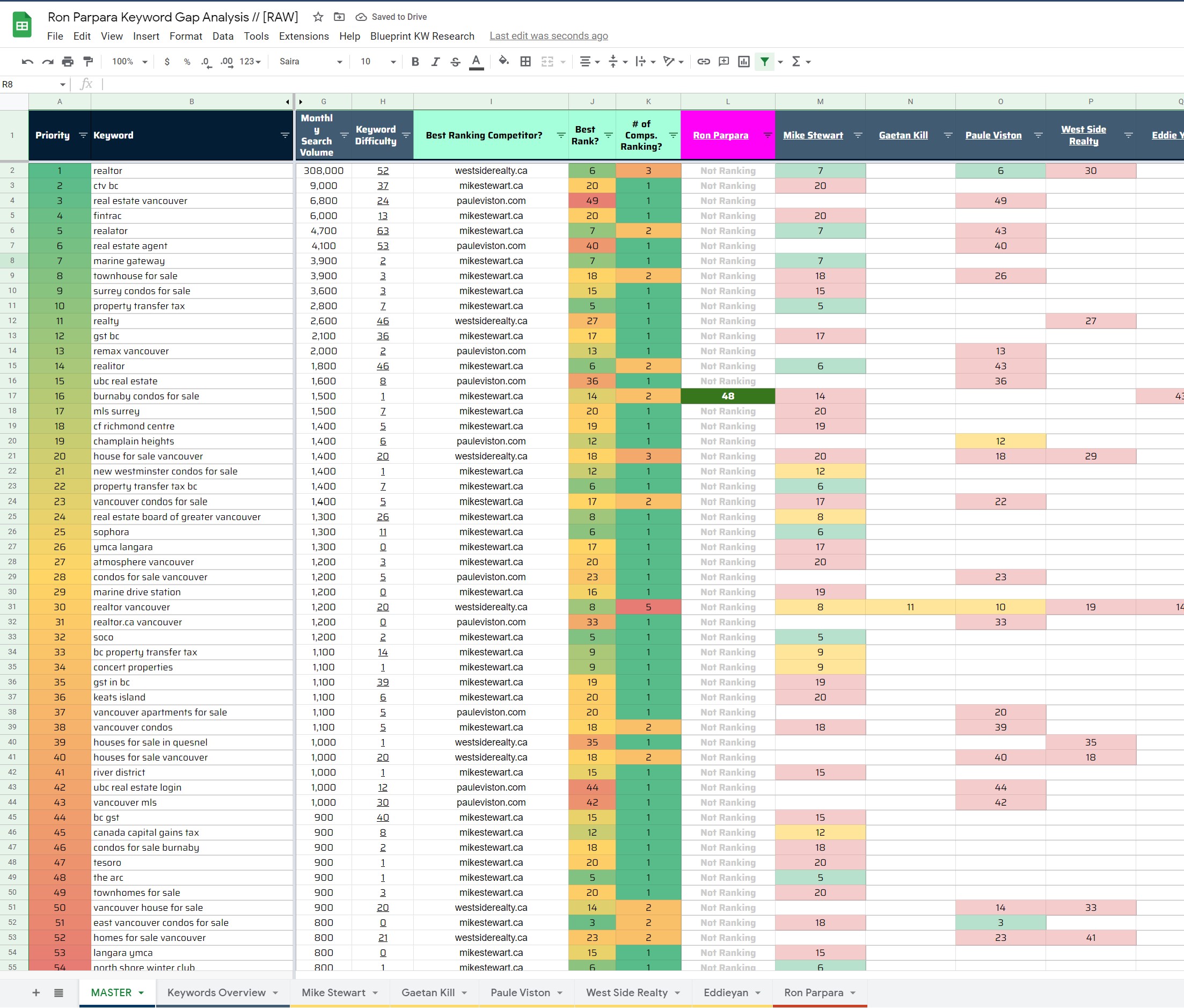 Keyword Research
After the Website Quality Audit, it was important to bring context to each existing page by researching their most relevant target keywords. This helped our team identify opportunities for on-page optimizations, and to spot keyword cannabilization issues.
In addition, our "Keyword Gap" analysis tool helped us spot high-priority keyword targets for our content strategy.
Website Optimization
Once keyword research was complete, it was time to optimize the website's pages for their target keywords. By creating optimal meta titles, descriptions, image alt text, and headers, we were able to position each url to better serve the desired search queries.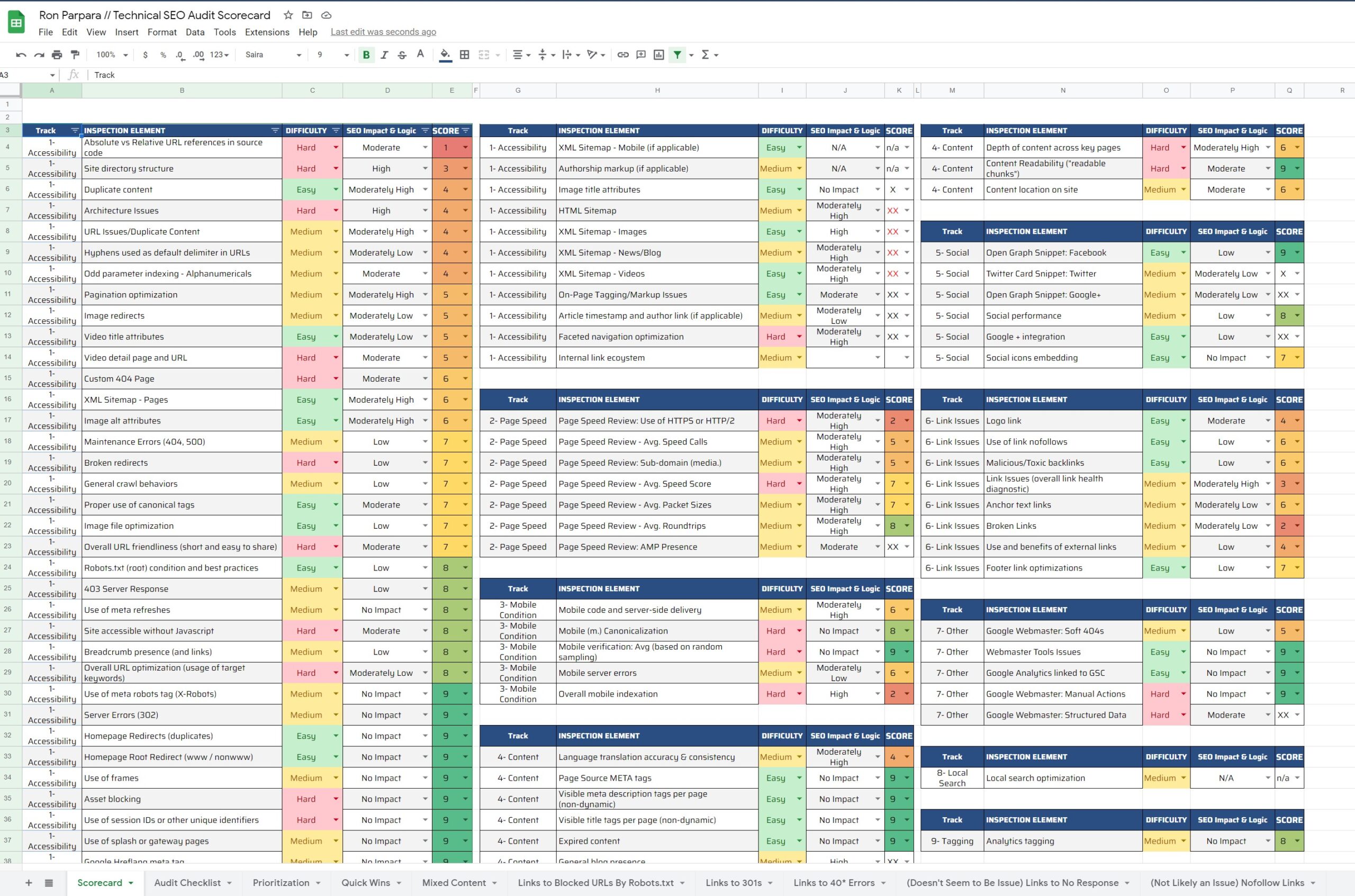 Technical SEO
Our team also performed an exhuastive technical seo audit which covered site-wide aspects of SEO, and general website health. This includes indexation, broken links, site directory/permalink structure, architecture Issues, and more.
We were able to find and resolve a number of technical issues found through our manual technical SEO audit.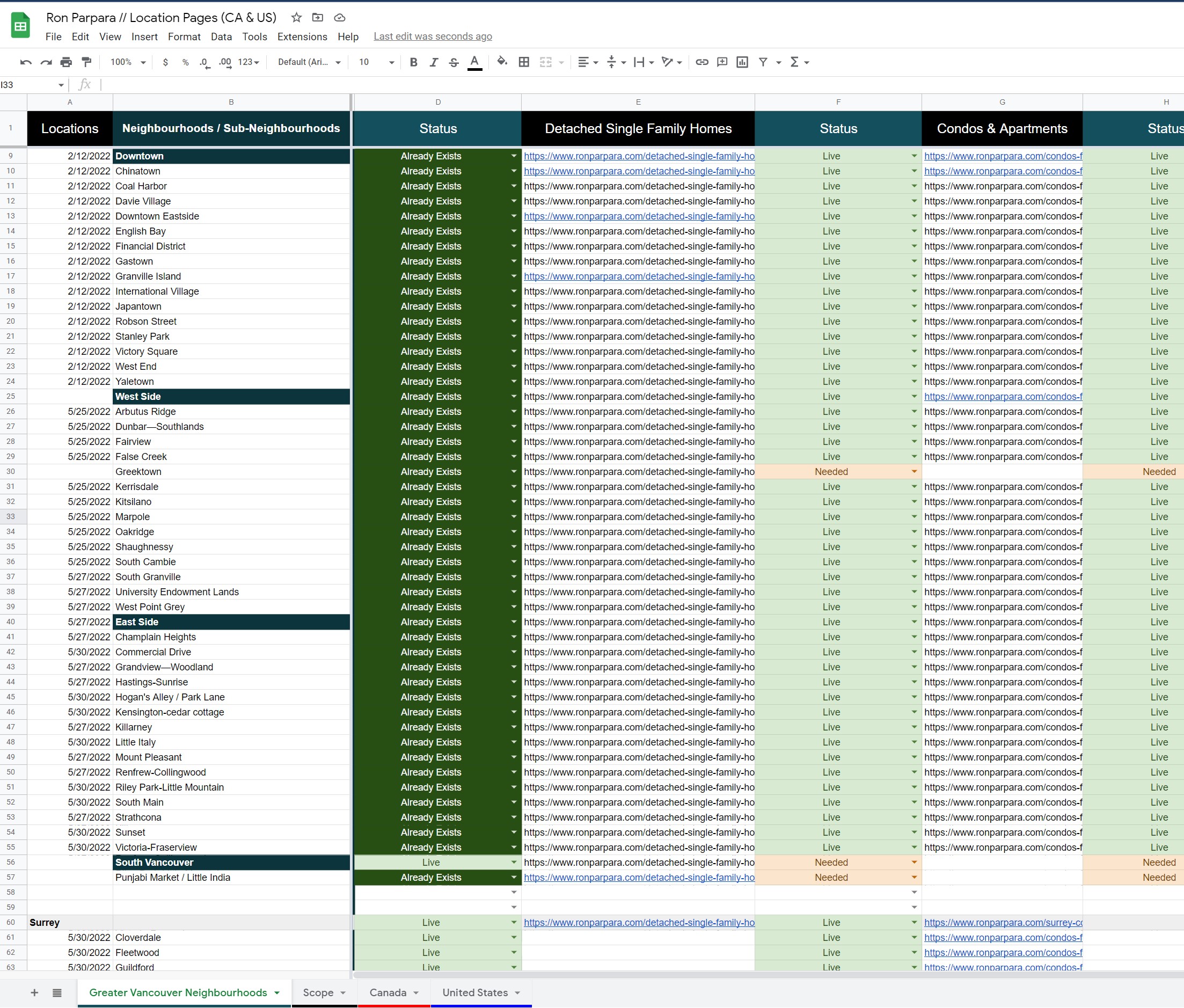 Content Strategy
Removal and merging of redundant content and a content strategy to create locally targeted, traffic producing content. We planned and executed a consistent release of content that steadily increased organic traffic and leads coming through the website.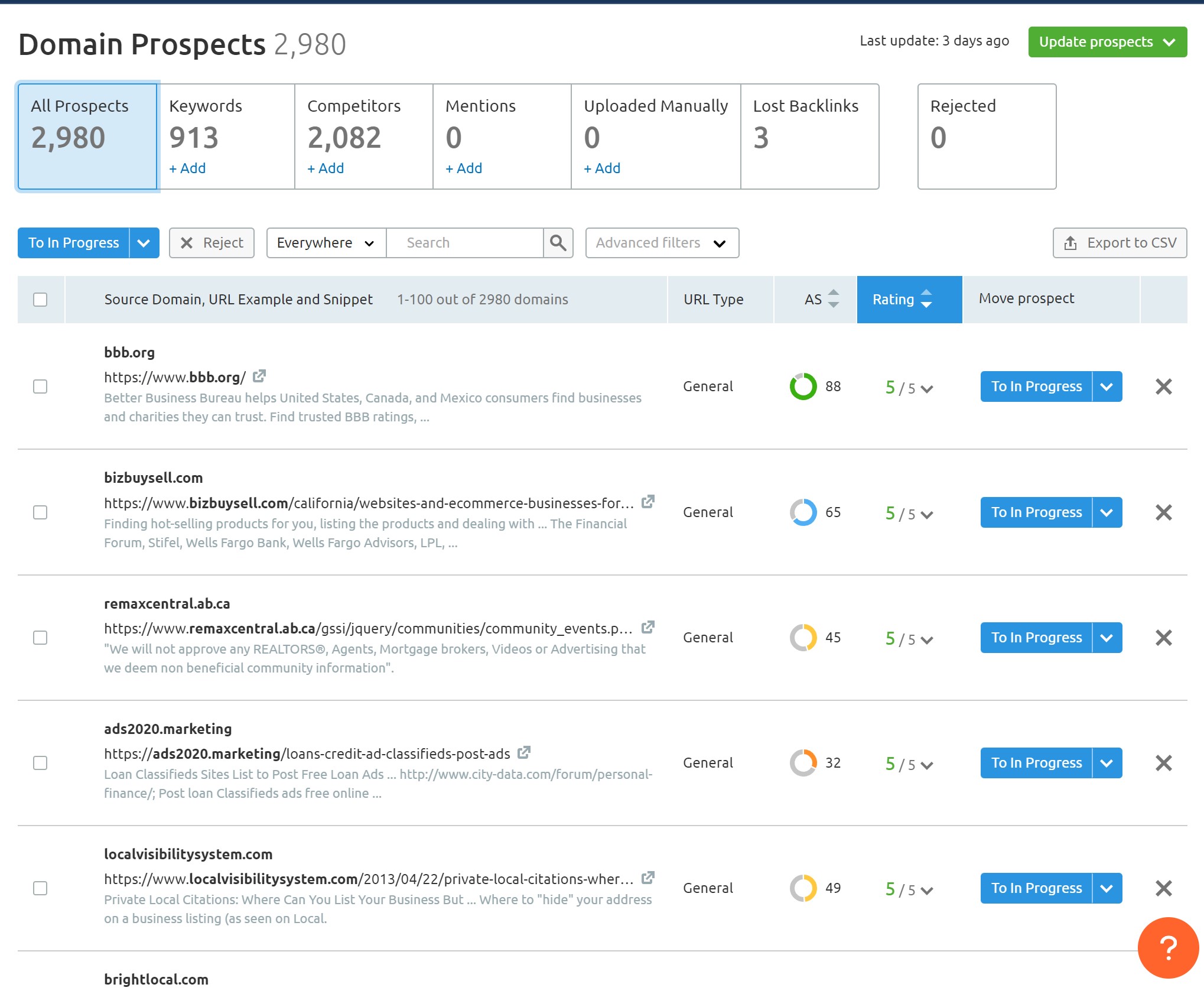 Digital PR / Link Building
The website had notably less domain authority and press activity than top ranking competitors. We launched a large outreach campaign to secure link placements on authoritative industry websites and increase press mentions.
We were able to successfully procure niche-relevant and high-authority links throughout the campaign.
The
Results
Within 12 months, our SEO campaign showed a significant increase in not only organic traffic, but also lead conversions.
We observed a 1,090% increase in organic traffic, and ronparpara.com cementing it's spot as the #1 realtor for "Vancouver realtor".
Organic Traffic
After

Campaign:

Average Rank For "Vancouver Realtor":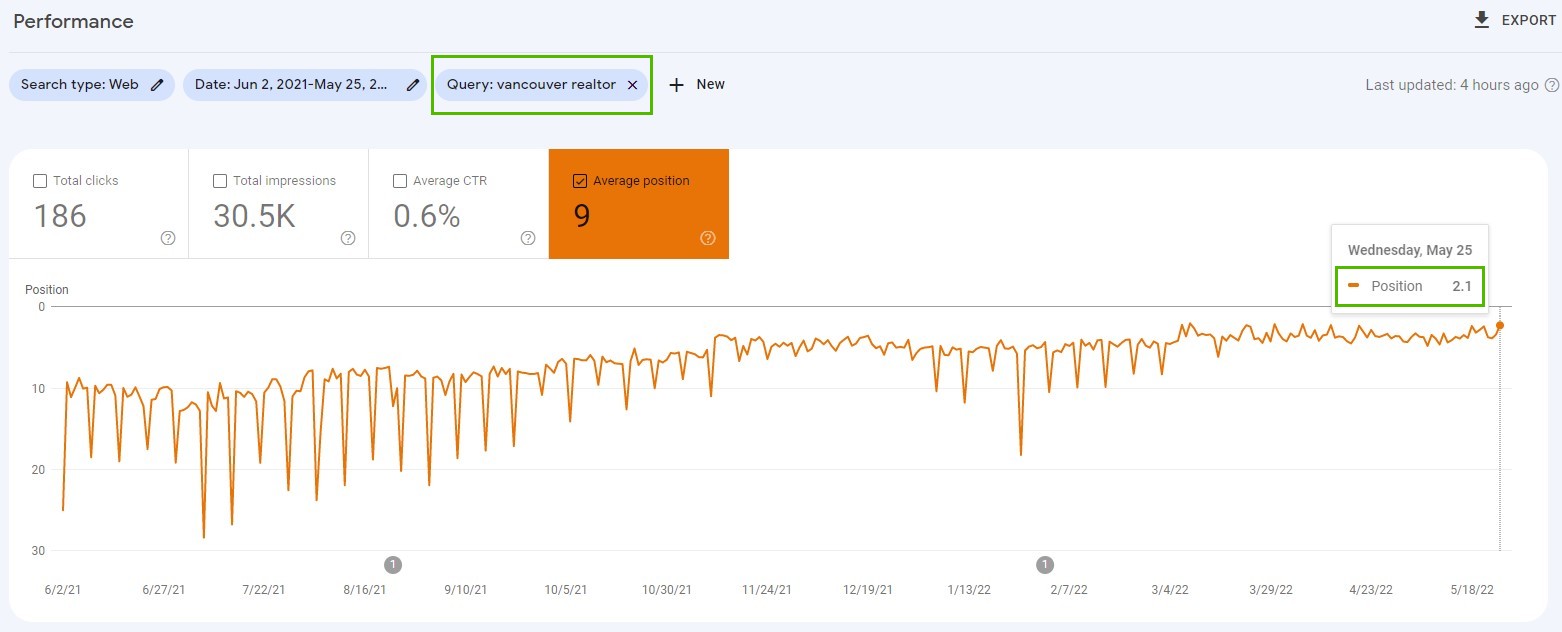 1,090%
Increase in Organic Traffic
320%
Increase in Seller Conversions (YOY)