Trending digital marketing strategies throughout the past decade have been quite dynamic. With ever-changing digital platforms and innovations, digital marketers continue adapting campaigns to accommodate what people want and the technology available to bring it.
These strategies all aim at getting leads and increasing conversions.
The only way for this to happen is to keep strengthening your brand's online presence and keep your competitive edge, especially in this "new normal" economy.
See what's coming in 2021 and get your digital marketing strategies in check.
Top 8 Digital Marketing Trends to Expect in 2021
 1. Non-Linear Journeys
Understanding how customers make their buying choices and what touchpoints they fall into contact with along the way is considered the core factor in marketing.
Gone are the days where a customer sees an ad, goes to the store and buys the product, and that's it. In today's digital economy, there are so many more opportunities to engage customers.
The word "linear click path" has now become redundant with the introduction of remarketing, cross-device targeting and OTT.
"Customer journey" is so crucial. But in recent decades when the world has become global, the consumer journey has changed a lot. The models describing the customer journey have evolved as well.
A linear structure implies that each step proceeds systematically from the previous one. However, in a purchaser's path, a linear model does not reveal other considerations because in the linear logic, there is no way back.
For starters, you won't see lost customers in linear models which leads to neglect of former customers that can still be won back via different marketing strategies.
A linear model's determined endpoint is another issue. Whatever phase in the linear consumer path, it will always be insufficient as the real journey never stops.
After purchase, the buyer's journey continues to some feedback or follow-up. An after-sale is also a prelude to the next sale. Even an extremely loyal customer can get frustrated about your service or product and turn to a different brand for their next purchase.
The only solution is to view the consumer experience using a non-linear model as an infinite journey, like ZenithOptimedia's illustration: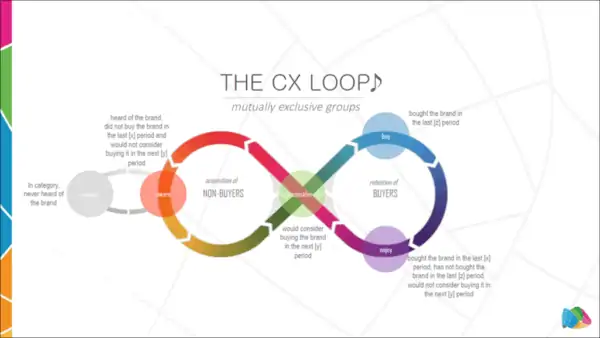 Image Credit: ZenithOptimedia
The purpose of marketing here is to make the brand as interesting and relevant as possible to the consumer so that they take it into consideration for their next purchase in this product category.
2. Targeted Ads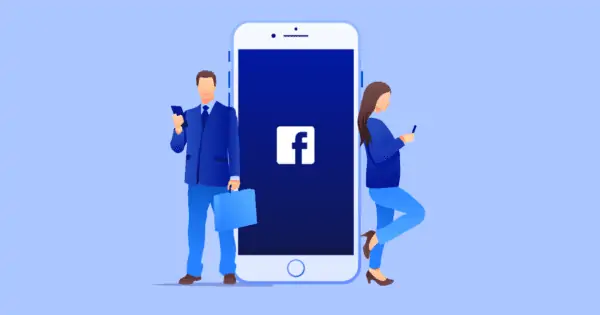 Lately, people have been wondering how Facebook knows what they just searched for, almost immediately after they do. This is another proof of how nonlinear models can be optimized to bring potential leads and buyers in through targeted ads.
Facebook is not a mind reader, but through decoding your data, it seems like it is. If you have searched for coveted products on a few occasions, watched a video, or followed a social media influencer that uses the product, Facebook's algorithms are able to pick your preferences and target ads for you.
And because Instagram is now under Facebook as well, we also see targeted advertising on Instagram, and shoppable posts within the app.
 3. Social Commerce & Shoppable Posts
Social Commerce is more popular than ever, especially due to the pandemic that upended our lives this 2020. Social media is now used beyond entertainment and communication, but also for vital news dissemination and eCommerce.
Shoppable posts on social media channels are becoming the norm. Brands now prioritize Social Media Optimization (SMO) to leverage all online opportunities to keep their brands selling.
Good thing that Instagram was ahead of this craze as it launched Instagram Checkout in 2019. The added feature allowed users to make purchases within the Instagram app. Brands have noticed a notable decrease in cart abandonment or buying from competitors.
Instagram has approximately 1 billion users and 90% of these users follow shopping brands.
4. Conversational Marketing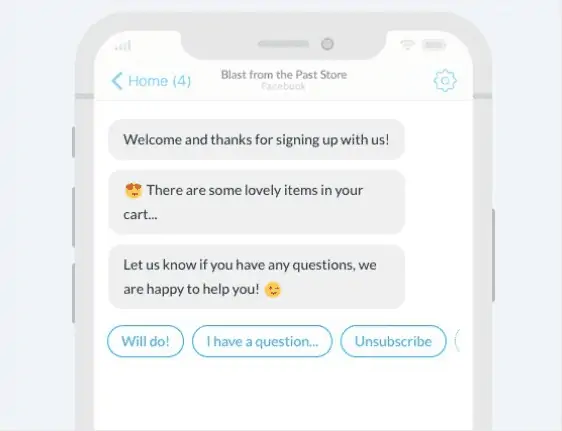 Image Credit: WPForms
Modern marketing is more conversational than ever. It is not surprising since personalization in marketing has also become a trend in the past years, mastered by the likes of Amazon and other giant eCommerce brands.
Consumers like brands that respond. 82% of consumers expect an "immediate" reply to their queries, so your brand must prioritize meeting this trend.
Conversational marketing involves one-on-one, real-time connections between buyers and sellers. It is now utilized across different platforms, devices, and schedules as brands want to reach their customers more efficiently.
This feedback-driven model enhances UX or user experience, higher engagement, and greater loyalty.
The latest Gartner hype cycle highlights conversational marketing alongside Artificial Intelligence as critical innovations today.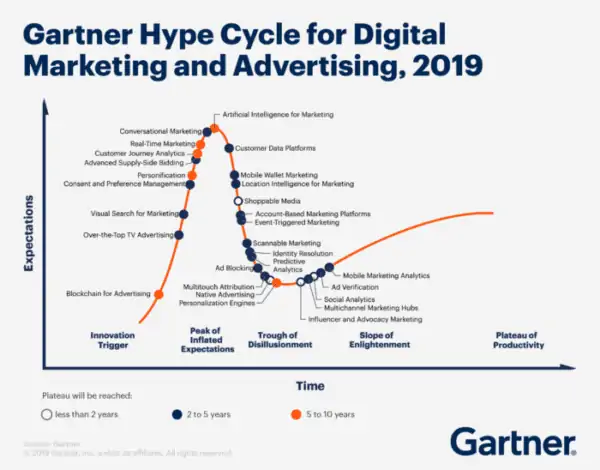 Image Source: Gartner
5. Interactive Content Mainstreams
91% of buyers choose interactive content because it is fresh and unique. It allows consumers to relate more with brands and be more engaged in their buying journey.
If users can click on, swipe, or interact with your content, then it is interactive. 93% of marketers say that interactive content is highly efficient at relaying information to readers and consumers. This type of content includes quizzes, polls or surveys, Ar or VR ads, 360-degree videos, and the like.
Interactive content is more persuasive, thereby providing market leads and conversions more efficiently. Here's another sample of Nurture Digital's interactive platform, a digital product agency's interactive portfolio website.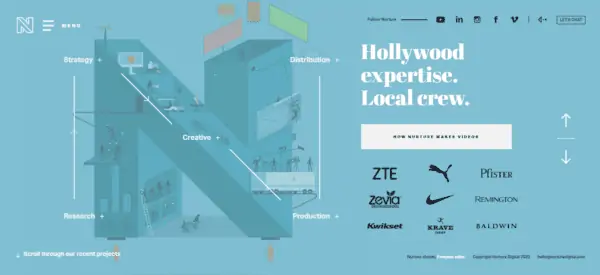 Image Credit: Nurture Digital
6. Increase in Influencer Marketing
Influencer marketing is also called referral or word-of-mouth marketing. It focuses on utilizing celebrities or content creators to amplify your brand to a larger market.
Influencers can be celebrities or simply Instagram or YouTube content creators who have picked up a huge following through their unique content. They can help draw leads and potential buyers to your brand by simply spreading the news on social media about it.
Because influencer marketing is generally more authentic than corporate advertising, 63% of consumers trust influencers' opinions of products much more than what brands say about themselves.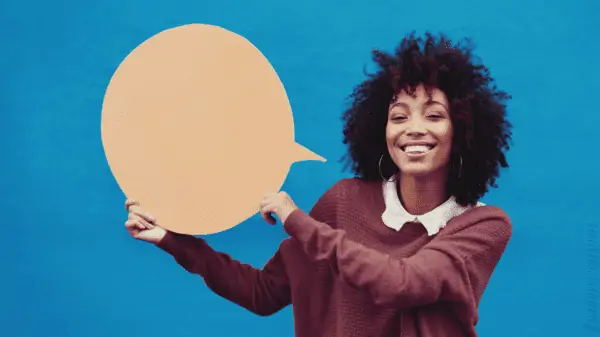 Influencer marketing is now more effective and efficient with AI technologies. It helps to recognize influencers with a higher engagement, fewer fake followers and a higher probability of a positive ROI.
7. AI Automation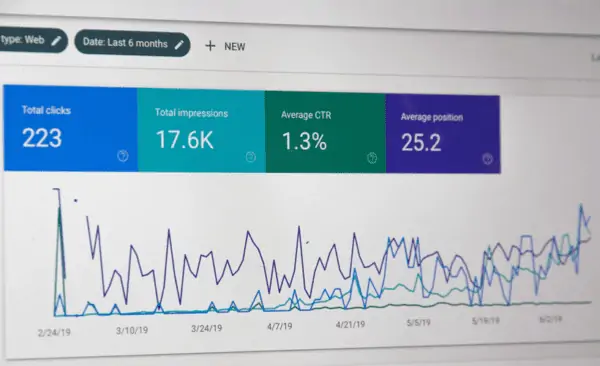 More and more brands use AI-powered technology for automation to simplify their marketing campaigns. AI powers voice search technology, smart assistants, and chatbots and is greatly revolutionizing customer engagement.
AI technologies and automation help take some of the hard work out of marketing. Marketers can concentrate on marketing campaigns and deliver a better experience for consumers.
However, the rise in modern technology such as big data, predictive analytics, consumer-focused also gives digital marketers a challenge if they do not step in and develop new skills on these new methods.
8. Digital Marketing Transformation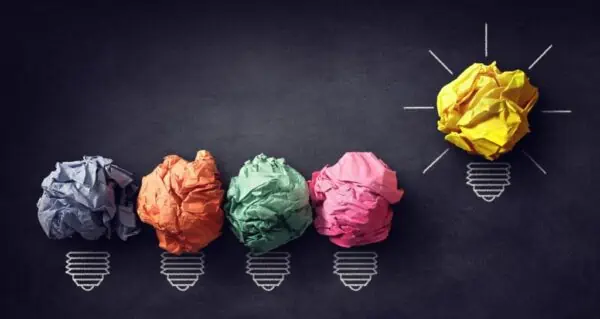 Digital marketing campaigns today face many obstacles like a lack of emphasis on an integrated approach, testing and optimization. Additional challenges also include structural problems and coordination failure.
Several brands leverage digital transformation to resolve these problems, and digital marketing is one of these solutions.
Again, it does not matter how advanced digital marketing solutions get. If digital marketing teams do not keep pace with technology, they will be left behind.
Digital capabilities and skills need to increase along with the modern tools that are emerging, like Artificial Intelligence in digital marketing that impacts User Experience (UX).
Machine Learning is also another technology that digital marketing teams need to utilize. It allows better automation, "always-on" features and marketing tasks, and other cloud-based technologies.
9. Good Content is Still King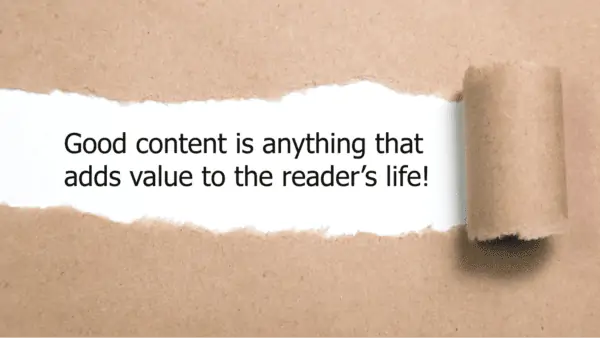 Content marketing is a brand's best representation of itself and is a core component in digital marketing. In fact, there can be no marketing without content marketing.
Content nowadays needs to be authentic, more dynamic with the inclusion of different media, and more targeted.
high-quality content is still preferred by Google and other search engines because its algorithms look for the best possible answers to people's queries.
Brands need to keep up since Google keeps improving its search algorithm. It is best to be updated continuously with user search queries' natural language.
So aside from adapting the latest SEO trends, establishing useful backlinks, or ensuring site speed, still prioritize well-written content.
Conclusion: Boost Your Brand with Digital Marketing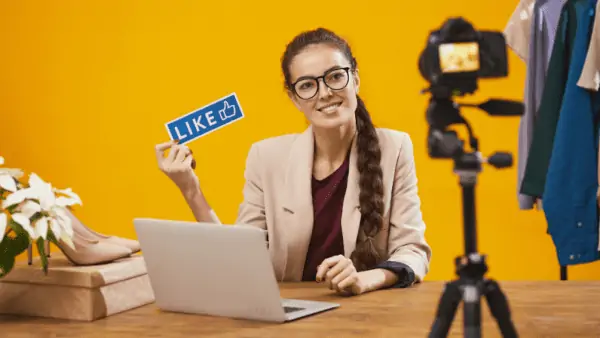 Using digital marketing lets brands optimize marketing campaigns in the most affordable and measurable techniques.
Digital marketing offers an opportunity to enter the global marketplace without the typical global marketing costs.
Using these digital strategies helps create brand loyalty, particularly when you can track marketing activities immediately through digital marketing.