It is no news that you can rank high in SERPs by optimizing your website. The news is that optimization is not all there's. Making it to one of the converted top listings requires mastery of off-site optimization techniques. There are available tactics that you can harness to rank higher in SERPs.
Off-site optimization is as essential as on-site optimization. But what is the difference? In this article, we have highlighted the difference between both SEOs. We also accentuated some off-site optimization techniques to improve your local search visibility for better local search results. To learn this, kindly scroll down and read more.
What are the Differences Between On-Site And Off-Site Optimization?
Before diving into the off-site techniques that can help your website rank better, we will clarify the difference between on-site and off-site optimization.
Simply put, off-site optimization is the things that you do outside your website. On the other hand, on-site optimization is what you do to your website to make it rank. For both on and off-site, the primary goal is to enable you to improve your rank in SERPs. Doing one of these two would allow your website to be navigated with ease. However, doing both would help you even better.
Some off-site techniques include:
Having strong backlinks
Building an excellent internal linking system
Building a sliding social media presence
Guest blogging
Content marketing
Getting more external links
Connecting with influencers
Some on-site techniques include: 
Keywords
Optimizing page meta titles and descriptions
Optimizing URL
Publishing high-quality content
Formatting headings and content
Optimizing content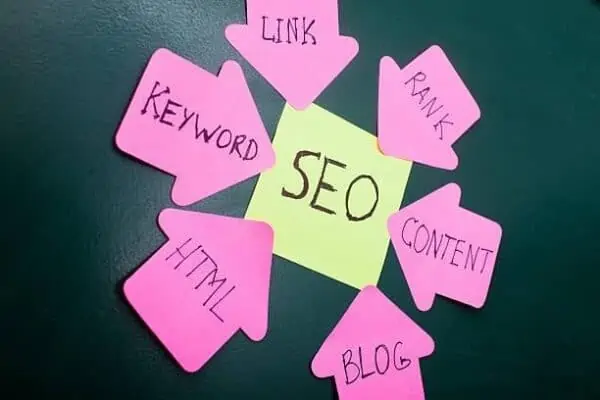 Here are Off-site Tactics for Better Local Search Visibility
1. Submit the Information of Your Business to Search Engine Listings
You want search engines to notice your business. Have a verified listing with search engine listings. Bing and Google have business listings. You should have a verified listing with both.
To set up your business listings with each of them, click on Bing Places for Business and Google My Business.
In creating your Google search listing;
Provide up-to-date and accurate information
Add the product you sell/service your render, business logo, hours of operation, and images.
Urge your customers to give reviews on your business
Give a sincere response to your customers' reviews.
Publish your posts to your business profile with the use of Google My Business's dashboard.
2. Encourage the Reviews of Customers
Online reviews are essential. Most online customers patronize you based on previous reviews. This means that you want to accept all listings on review sites related and vital to your business. By doing this, you can be proactive about addressing the negative reviews and embrace the positive ones.
3. Register Your Business with Recognized Directories
Registering with legit business directories will give your business more exposure. However, with the tons of directories out there, you want to be sure that you're registering with legitimate ones. You can check out this post by Hubspot.
4. Be Active in Your Community to Improve Links
To have a strong local presence, connect with both offline and online members of the community. To can become a familiar voice by;
Becoming a resource for those around you
Attending community events
Guest blogging
Sponsoring community events.
Doing these would encourage others to link to your website.
5. Use Social Media for Content Marketing
This is not the same as your Google business listing. After creating and posting content, distribute your content to social media platforms. It works tremendously, especially with Google+. You can also add your content to Google's new business posts.
6. Optimize Your Website for Mobile
The use of mobile, in comparison to desktop, has increased more than ever. The statistics of people who visit websites with their mobile devices grows by the day. For this reason, you need to optimize your website for mobile. This will give you an upper hand in local search visibility.
You can achieve this by;
Making sure that your website loads fast
Use large font sizes that can be read with ease.
Convey strictly the information you want to pass across. Use images sparingly
Certify intuitive UI for excellent UX
7. Use Local Keywords
Use keywords that are relevant to your customers. You can filter keyword searches based on geographical location. It will enable you to create lists of local keywords that are relevant. Google's Keyword Planner will help you with this.
After getting these keywords, they will appear in your site's URLs, copy, and content.
8. Get High-Quality Backlink (Focus on Link Signals)
Getting link signals is one of the most crucial factors for localized organic results and local pack results.
Get quality links to boost your local optimization. Below are tips for getting high-quality links;
Create and upload high-quality content on your website. It will encourage others to want to link to your post.
Create relationships with local influencers and engage them either via email or social media. Get them to link you back.
Why Off-Site Optimization is important
It is difficult to rank high based on your content alone. Google takes note of various off-site factors before deciding whether or not to rank your page high. The off-site factors also determine where Google would rank your page. Below is the importance of off-site optimization.
Off-site optimization provides digital services that are allocated to time.
It generally promotes the ranking of the site.
Using excellent external links improves high-level attraction.
Conclusion
Ranking high on SERPs goes beyond optimizing your website. It entails taking advantage of some off-site tactics. There are techniques to use to get noticed in local searches. And our article has highlighted these techniques. These various tactics are free and at your disposal. Take advantage of them today.