In the ever-changing digital advertising world, you might think banner ads are still important and useful.
The first banner ad was launched in 1994 and a 44 percent click-through rate (CTR) was achieved. Since then, the number of banner ads served and seen by web users has risen tremendously, but the high CTR has not been sustained.
The average click-through rate was no more than 2 percent in 1995 and a total of roughly 0.6 percent in 2003. Solve Media also published such strong statements in 2011 as "You are more likely to climb Mount Everest than click a banner ad" to demonstrate how rare clicks are for banner advertising.
There is also this pervasive concept that banner ads are less effective now. It is strengthened by factors such as the increased use of ad blockers and the growth of bot clicks. The problem of banner blindness is at the root of it all.
This is quite shocking, to say that 380 million people used Adblock software on their mobile browsers last year, and 236 million people used Adblock software on their desktop browsers.
The risk of malware, interruption, slow website loading time, too many advertisements on too many web pages, and monitoring by unknown parties are some of the reasons why users chose to use Adblock software.
Does this mean that there is no point in creating ad strategies for displays?
The situation is quite the opposite, you can significantly increase brand recognition and ROI when you create display ads that hit the right audience with the right message.
In this article, I will throw some light on the concept of banner blindness and how you can overcome this problem.
Display Ads – Some Facts & Figures:
The marketing world is changing and our tactics are also changing. The recent results of the research will help you to understand how your audience view paid advertisement today and why you are thinking about changing your approach.
About 30% of Internet users say that traditional banner advertising is distracted and actively avoids websites on which advertisements interact too much with content. (journalistsresource)
92% of the commercials online are not even seen. (LinkedIn)
Adblocking is blamed for losing $22 trillion to the advertisement industry in 2015. (The Wall Street Journal)
64% say today's advertisements are distracting or disruptive. (Hubspot)
15% of people trust banner ads entirely or partly, compared to 29% for TV ads. (Digiday)
34% of people generally say they click on online ads by chance. (Hubspot)
Here are some facts that will encourage you to review your strategy and keep your audience in mind:
Over the last 12 months, the number of users blocking online advertising has grown by 41%, with blockers being used by nearly 198 million users. These blockers have a significant influence on the efficacy of online advertisements. (PageFair)
Since 2015, programmatic advertising has risen from $17.50 billion to an estimated $45.72 billion by 2019. These totals account for two-thirds of digital display ads in programmatic advertising. Smart advertisers take note and turn to display ads. Programmatic advertising has become the most enticing choice for those who are developing an online advertising campaign. (zyp.tv)
What is Banner Blindness?
Techopedia defines banner blindness as:
"Banner blindness is a particular phenomenon in online advertising, where users ignore ad banners on a page". 
Recent studies have shown that, in many cases, several internet users have some form of banner blindness. Repetitive studies indicate that people are far more likely to concentrate on the core text and site headlines than even looking at or engaging with ad banners on the top or side of the page.
Banner blindness began early in the life of the Internet when more and more people discovered that banner ads were mostly low-value additions to the website. It's also quick to ignore these ads after they've been set up to do so since they're usually on the page's periphery.
Some studies show that up to 86% of readers do not rely on banner ads at all. To fight banner blindness, marketers have used innovative tricks such as making banner advertising appear like computer machine notifications. This increases the effectiveness of banner ads, but they are still generally seen as somewhat outdated and somewhat unsuccessful in online advertising.
How to create banner ads that People Love
Businesses are relying on advertisements. That's how they get their messages through to their potential customers. But the thing is, there's so much content out there, your ads are at high risk of being lost in hundreds of other ads out there. Your ads need to attract people's attention. You want to create ads that people are going to love. Anything they're going to remember. An ad that makes them want to click it. Use these tips to hit your target audience and raise conversions, producing ads that people really love.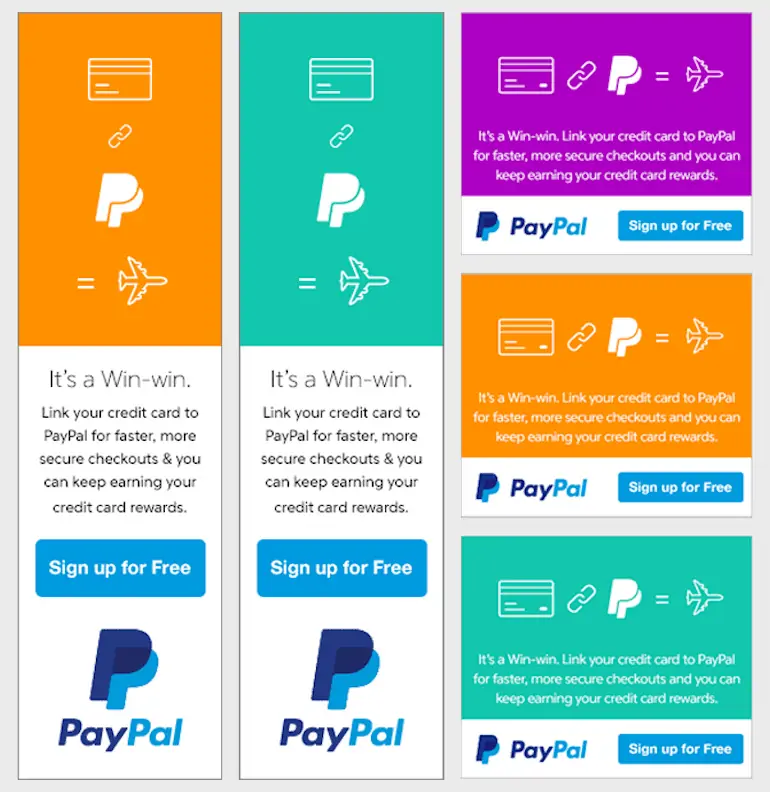 Image Source: Bannersnack
Free Products and Offers:
Who's not in love with free stuff? Ads that offer away free stuff will always attract people. But don't use this strategy to trick people, or you're going to see a massive bounce rate.
Talking about free products, one of the latest best ways to sell yourself to social media is influencer marketing. Let anyone with a decent number of Instagram followers use your product/services for free. Let them chat about your brand to their followers. Here's another way you can get to this. Give them free stuff or discount vouchers, and let them give away on their social media page. This approach guarantees a high degree of commitment, and you'll get the attention you want.
Embrace Personality:
Some businesses have more in-depth brand instructions than others. The instructions include the marketing terminology of the boilerplate, which is a symbol of the personality of the brand. While this may change over time, creating the personality of your brand is key to building brand loyalty.
Well, then what is it? The brand personality should synthesize the founder's vision and ambitions, the target audience's lifestyles, and cohere within its platform setting — where the first two elements blend into the user's entertainment community, whether in a YouTube ad clip or a personalized Instagram ad. Brand personality is a key icebreaker and leaves the ball in the consumer's court: it's the start of a discussion that encourages customers to respond.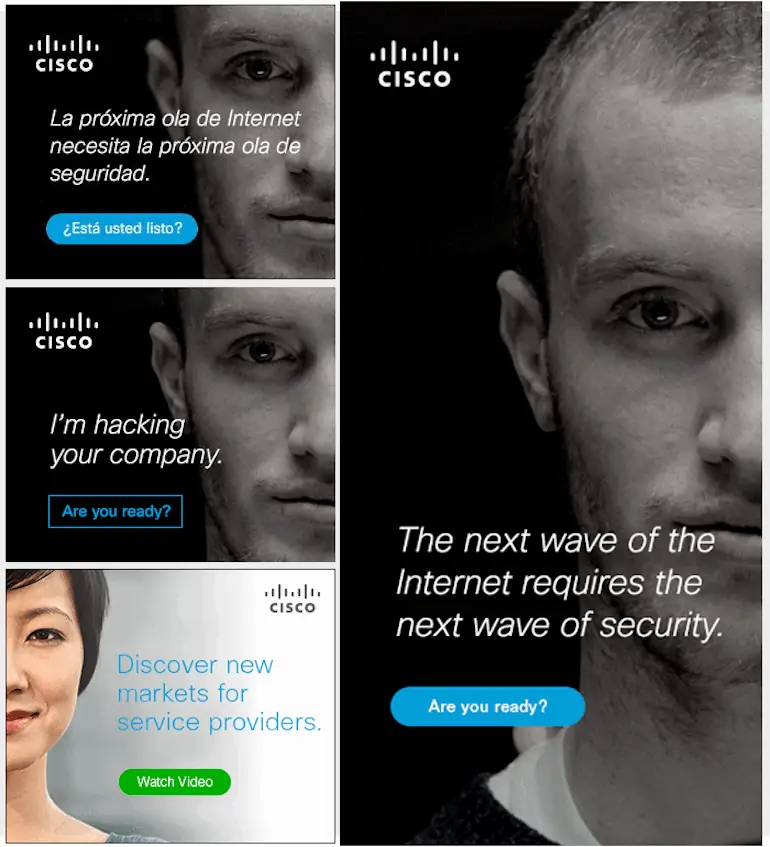 Image Source: Bannersnack
Social proof. Statistics:
It's not a secret that most of us act like the majority of us do. Every one of us is a member of society. And we obey the rules, the fashion, the habits, the examples that other people are suggesting to us. This illustrates why the feedback and suggestions of your customers would definitely work. If you add any statistics, such as "most people spend up to 30% of their wages on," "80% of our clients stay with us" or "just 10% stay without a purchase!" it might be even higher. People love numbers and details, as we described above.
With these tips and your creativity, you need to be more than capable of blowing the minds of your customers. Look at popular brand ads, take a look at the results of your rivals and get motivated.
Wholesome Content:
People love it when brands bring out content that feels good. In a world where brands are actively trying to outsell each other, Lifebuoy has done something that has gained a lot of publicity. During the corona outbreak, an ad was released asking people to use their competitor's goods. It looked very healthy, and people loved it.
Make it Evergreen:
The best content is the genuine form that businesses and people will use and refer back to over and over again. A part of your content should have a long shelf life. It's good for SEO and good for your brand. If you don't forget about your call-to-action (CTA), you've got the actionable marketing material that generates brand loyalty.
There's nothing like a bad ad to confuse, but there's nothing like a good ad to convert. Overall, marketing material should be genuine. That means it's a good representation of brand personality, it's consumer-specific, innovative, and includes video and evergreen content that consumers can use, enjoy, share, and maybe even love through the rapidly evolving marketing seasons.
Use these ideas to build responsive ads, and you'll certainly see a difference in your campaigns. One thing marketing newbies forget about is that what matters most when making an ad is not your business or your product/services. This is the audience.
Conclusion:
Every business owner or online marketer would definitely search for the most suitable advertising strategy to attract customers. With the above-mentioned ideas and your creativity, you need to be more than capable of blowing the minds of your customers. Look at popular brand ads, take a look at the results of your competitors, and get motivated. Good luck to you!