When it comes to the different things you can do with on-page SEO, optimizing your headers is one of the biggest factors that can affect your search engine ranking. But, how exactly do you optimize each of your headers and subheadings?
In this article, we will go over why headers are important, common header mistakes website owners make, and how to optimize your headers from H1 tags to H6 tags.
Why Are Headers Important?
Before we go over some common mistakes and how to optimize your headers, we need to know why we need to avoid H tag mistakes and follow best practices. Simply, why are they important?
Headers are important because they help website visitors better understand the context of your site. But, in addition to website visitors, it also helps search engines understand the context better.
By effectively optimizing your headers and subheadings, you provide more relevant information that search engines can use to rank your site. Depending on the niche (or topic) you are trying to go for, you increase the likelihood of your site ranking well and increase your organic traffic.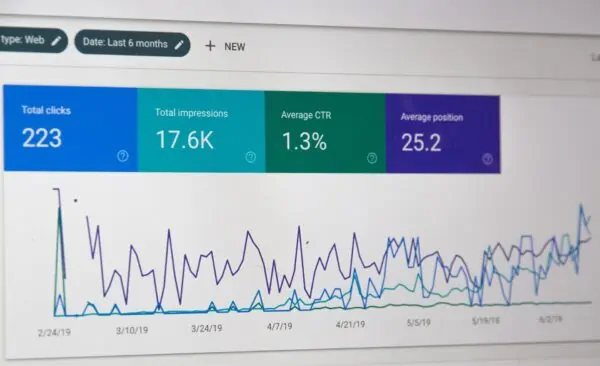 Common Mistakes with H Tags
Headers may seem like a simple thing to use, but there are some common mistakes that any website owner can make. Here we will go over some common mistakes to avoid and how to fix them:
Using H tags as fonts
One of the most common mistakes with headers is using H tags as different font sizes. Usually, people use different H tags instead of changing the typography of their text. But, headers are more than the font size.
Like we mentioned before, headers are used to help users and search have a better context on what is on the page. Although users will assume the bigger font words are trying to express a bigger idea, search engines see it differently and may be confused about how important each idea is.
This can lead search engines to not having the right context of what is on the page and can lead to your page(s) ranking lower than it can potentially be. So, how do you fix this?
Solution
The first step is to consider the importance of each of your headers to your overall page structure. For example, if you have a service page about SEO, you should have your H1 tag to be something along the line of "SEO Services." Afterward, you break down other topics relevant to your SEO services to smaller headers like H2 to H6.
You might realize that this makes your font smaller and, in some cases, as small as a paragraph tag. However, depending on what you use to edit your website, you can go to that header's typograph and adjust your font size to your desired size. This will keep your tags optimized for SEO while keeping the font size that keeps your website looking nice.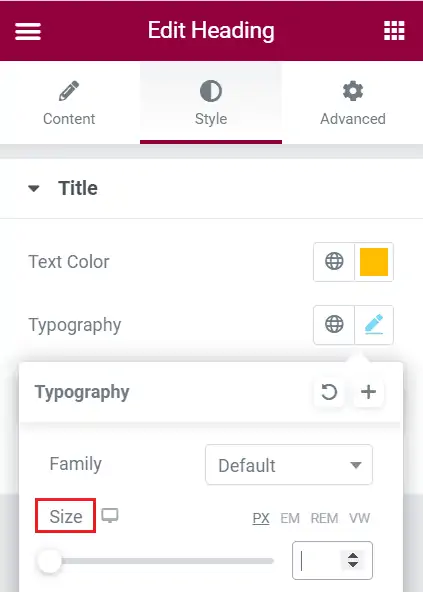 Multiple H1 Tags
Another mistake that people can have is having multiple H1 tags. This can be caused by different reasons but the two most common is the section before which is using headers as a means of changing fonts or it could be caused by the theme you are using.
The issue with having multiple H1 tags is that it can be confused on what is the main topic of your page(s) is. Going along with the previous example, if you have one H1 titled "SEO Services" and another titled "Google Ads Services," search engines will assume that the page is focusing on both. As a result, it will try to rank for both keywords, but it would be more difficult since there will be other sites that optimize their H1 tag and page for one topic.
Because of this issue, website owners should always try to have only one H1 tag on each of their pages to get the best SEO results.
Solution
The quick solution to this issue is to make sure that there is only one H1 tag. In some cases, you may need to create another page if you have something like the previous example with SEO and Google Ads. Another way is two have a header 1 that encompasses both topics. For example, you can change it to "Digital Marketing" services and change SEO and Google Ads to H2 or even H3 depending on how you format your page.
However, there are times when your page is ranking pretty well with having two H1 tags. For those cases, it would be better to leave it as is. If you are number one, there is no point in changing it and risking your top ranking.
Note: Always look for a different alternative and judge the cost and benefit of each SEO change.
Putting Random Keywords In Your Headers
The third mistake that some site owners make is putting random keywords or, in some cases, random words. This is where keyword research plays an important role. Without proper keyword research, you can have a proper heading and subheading structure, but it won't be effective for SEO.
It's like throwing darts blindfolded. It's going to be harder to rank. So, how do you make sure you are putting the right keywords in the right place?
Solution
Like we mentioned before, the first step to resolving this mistake is to do proper keyword research. Once you know your target keyword and any related keywords, you can implement them in your H tags.
For more on which type of keywords should go to which headers, we will go over them in the future sections.
How Should You Optimize Your Headers?
Now that you know common mistakes, it is time to learn how to optimize each of your headers so your page(s) are optimized for search engines.
H1 tag
When it comes to your H1 tag, the best way to optimize it is using your main keyword (the keyword that you are targeting). This shows search engines that your page will be about a certain topic, and as a result, search engines have a better context when ranking your page(s).
For most small businesses, it should be a keyword that will get you leads or sales. On the other hand, eCommerce stores can have H1 tags that are more unique than your typical business. But, regardless of how you title your H1 tag, it should be based on your business needs and supported by keyword research.
H2 tags
Now with H2 tags, you have more options to choose from. Typically, H2 tags should be relevant to your H1 tag or have a related keyword (maybe even have your main keyword inside of it). However, they should be used to separate big ideas.
For example, if you have a plumber website with a page for "Water leaks", you would have H2 tags like "signs of a water leak" and "how to find a water leak." These H2 tags are bigger ideas that help support and provide answers to the main keyword (the H1 tag).
Similar to how we would find the right H1 tag, we need to do keyword research and find keywords (or even long-tail keywords) that will provide relevant information to both the users and search engines.
H3 tags
After H2 tags, you have your H3 tags. These should be smaller ideas of H2 tags and still relevant to your main keyword. Typically, your H3 is where you can add related keywords like LSI keywords and keyword variations.
For example, if you have an H2 titled "SEO audit," you would have H3 tags with all the different things a marketing agency will audit. You would have keywords like "backlinks," "page speed," "duplicate content," and any other keywords related to "SEO audit" and that your company services.
Note: Again, like H1 and H2, you need to do intensive keyword research so you know what keywords you are including and that they are optimized for your targeted keyword.
H4 to H6 tags
With headers after H3, they are still relevant to your SEO efforts. It depends on how deep the topic you are discussing. Like content with multiple sections, utilizing headers from H4 to H6 can help separate your smaller ideas to help both the user and search engines.
In some cases, you can use those headers for less important content but more important than your typical paragraph text. Some examples are "contact us" or things that are found in the footer like "social media" and "company info." However, it depends on how much emphasis you want to put on those types of topics.
Bonus: Is There A Header Structure To Follow?
When it comes to how to optimize your headers, there is no singular structure to follow aside from having one H1 tag. You can have two H2 tags and three H3 tags, but there will be times when you need more or less than that.
In those cases, it depends on how you want your page to flow. But, one way to know generally how you should structure your page(s) is to look at your top competitors (those who rank the highest). With competitive analysis, you can determine the things you need to do in your SEO campaign.
Final Thoughts
Learning how to optimize your header can be an important factor when it comes to your on-page SEO strategy. Utilizing the importance of your H1 tag and following header tags can make your content more user-friendly and, more importantly, optimized for search engines. As a result, you can increase your chance of ranking and increasing your organic traffic.