by Hannah Stevenson | May 5th, 2020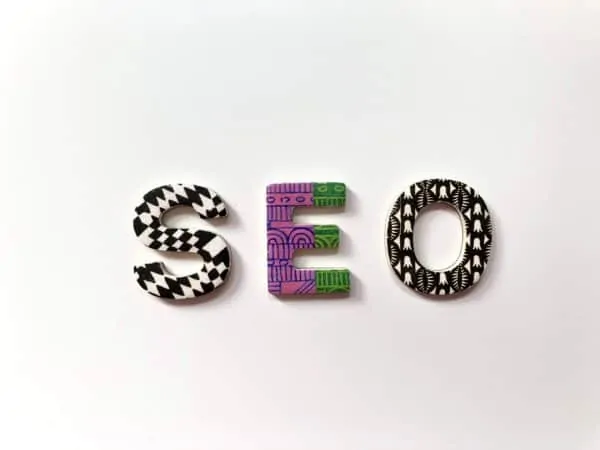 Link building is a crucial element of any SEO strategy, but it often gets a bad reputation because of poor quality agencies and websites that sell spammy links.
As a result, many businesses choose to overlook link building and instead focus on content creation on their site. 
While high-quality, relevant and insightful content is a vital part of any website optimization process, it shouldn't be used in isolation. 
In fact, link building goes hand-in-hand with content creation to boost a website's SEO. By working to build quality links to relevant content, companies can boost their website's reach and rankings.
If you're still skeptical about link building, then here are just some of the reasons why it's a vital part of any SEO strategy and some advice on how you can do it right. 
Links Highlight The Relevance Of Your Content To Readers And Algorithms 
Relevance is a term you'll hear a lot in the SEO market. That's because it is one of the main ways that Google, the world's biggest search engine, assess the relevance of websites and content pages, is to check the websites that link to it.
The search engine is committed to offering users the most relevant content for every search, which is why its algorithm scans websites and looks out for website content that not only contains relevant keywords but is also linked to by other websites. 
If other websites have used your content as a source, then the algorithm believes that it must be relevant and informative. 
As such, when they're trawling the web seeking out content that will match the intention and needs of any given search, they will give more weight to the content that has been linked to by a lot of top-quality websites.
Therefore, the more relevant links your website has, the better your chance of reaching the top of the search engine results pages (SERPs) that you're targeting. 
Readers will also be incentivized to click on source links within other articles, and they will naturally assume that this content is informative, as it has already influenced the content they have just read. 
As a result, links will help you to rank your website higher on search engines by showing the algorithms that your content is relevant for searches related to your chosen topic and keywords, and as such push your pages closer to the top of the SERPs you're targeting. 
Being linked on other pages will also encourage clicks, which are also valuable to your SEO and your brand authority. 
Not All Links Are The Same
Many company owners think of link building as a covert operation that involves paying for links that may earn their website a penalty and lose them business. 
However, not all links are worth the same in SEO. High-quality links that are natural and on relevant, professional websites will benefit your website and help to show Google, and readers, that it is worth checking out.
Links on spammy, poorly designed websites that buy links will harm your SEO in the long-run, as Google will notice that you are associated with an irrelevant and bad quality website, which could lead to a virtual black mark against your site's name.
As such, you need to be selective when building links, and avoid using low-quality, cheap services that will only ruin your reputation in the long run. 
Link Building Begins With Quality Content 
If you're already investing heavily in your content creation strategy, then I've got good news for you; you're halfway towards building quality links for your website.
Quality content can attract links organically because other content creators will seek out reliable sources for their articles. 
However, these organic links rely on your content already being respected and at the top of search engine results, which means that you need to push it to get it there.
The first step towards that is to promote your content on social media, and use paid adverts if your budget allows for this.
You also need to actively offer your content to other writers and website owners by searching for opportunities. You could propose writing guest posts for quality, relevant websites, or you could use the broken link method- searching for links that have been removed in other people's content, then offering up your link as a replacement. 
However you do it, you need to push your content towards other website and blog owners so that you can grow its reach and build links. 
All of this work can take you away from your business and the work you do for your customers, which is why many companies seek out outsourced support or bring in teams to help them. If you're looking for a high-quality link building agency, then search out one that has the same aims as you, and will put in the time and effort to build you top-quality links that will benefit your website's SEO, not earn it a penalty.
These services often come at a premium, but you get what you pay for. By investing time and money into your link building, you'll be able to boost your website's SEO. It can feel like a long, arduous process, but it is a vital part of any business strategy in today's digital age. 
Conclusion 
As this article outlines, link building is a vital part of any SEO strategy, but it requires a lot of effort and hard work. Cheap link building isn't beneficial and will only harm your website, so it's crucial that you take the time to build high-quality links.
Bringing this strategy in-house or working with a high-quality external agency is the best way to ensure that you build links that will enhance your website and help you to achieve your business goals.

Authored by Hannah Stevenson
Guest Writer
Hannah Stevenson is the Content Marketing Manager at UK Linkology. She has extensive experience of content creation for link building, writing guest posts and creating innovative content for a wide range of purposes. She loves to share this knowledge with interested readers.