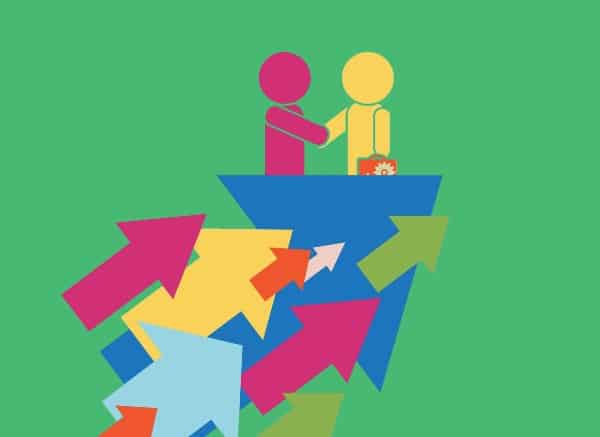 The world of marketing has undergone huge changes over the past two decades. Who would have thought that the use of live video would become a crucial promotion strategy? With more people using the internet, seeking marketing consulting from digital marketing firms is a sure-fire way for companies to remain competitive.
The marketing landscape is dynamic. But we can predict the future by looking at what works and what doesn't. Smart business people and marketing specialists are usually monitoring the marketing environment to see what they can do to better their company's promotion methods.
With that in mind, here are some business marketing trends you may want to look into before coming up with a plan.
1. The Rise of Smart Speakers And Voice Search
The era of voice search and smart speakers is here. And it's not going to fade away any soon. Statistics show that the smart speaker market will be worth more than $30 billion by 2024. Already, a significant number of households have these devices.
People love the convenience that comes with voice search. There's no need to get the gadget out of your pocket or take a lot of time typing. All one needs to do is to say their query and they will get an answer. Artificial intelligence is getting smarter so we can conclude that this piece of technology will only become better. And that's one more reason to give it more attention.
You wouldn't want to miss out on this. Optimize your content for voice search. One way to do this is to write in a more conversational tone. Also, try to answer questions directly as it increases chances of being found by voice searches.
2. Influencer Marketing Still Works

Influencer marketing needs no introduction. I can tell what comes to your mind when you think about this strategy: businesses using celebrities to promote their products. Nowadays, this has changed greatly, despite the fact that some big brands still use celebrities.
Influencer marketing is all about getting someone in your market who your target audience can relate to and listen to. Sometimes getting a celebrity is a bad move because they may promote to a general audience and you often end up spending too much on them.
The new trend is to focus on micro-influencers. These are individuals with significant followings (not too big, not too small) on the internet. Just identify the platform (s) that most of your customers use and partner with an influencer and you will be amazed at the results.
3. Messaging Apps Are Vital
It goes without saying that more people than ever are using social media platforms. By 2021, around 3.1 billion people will be using these platforms. Now, marketing experts have discovered that messaging apps like Facebook Messenger and Whatsapp are great for marketing.
With more people interacting using these apps, it presents the perfect opportunity for businesses to market directly to consumers. Here, you can interact with the potential customers as a 'friend' and offer a customized service. Some advantages of using these messaging apps include: building a strong relationship with the customer, offering assistance when needed, and sending information on products.
4. Video Marketing is Big

Studies reveal that 92% of marketers who use video say that it's a vital part of their marketing strategy. Today, there is a huge number of people who own mobile devices.
While they may avoid reading a long blog post, they won't mind watching a short, 2-minute video. And with video, they will understand better because you'll strive to keep the message short and concise.
You can post your videos on YouTube or on social networks. Videos are easier to work with because you can change them into other content formats. For instance, you can transcribe it to create a text version and you can use the audio for your podcast. In addition to that, you can create a whole blog post out of it.
Let's not forget about live video, which has gained popularity in the last few years. You can go live during company events, interviews or anything else you think is fit. To enjoy the benefits of video marketing, you need to know how to optimize your videos for the web.
5. Focus on Customer Experience
There is an increase in the number of entrepreneurs globally, and all of them strive to establish an online presence. The best thing you can do for your business is to retain your existing customers because if you don't, they have plenty of options.
Customer experience is basically just how you make the customers feel. From the first time they see your brand to when they purchase and become loyal to you. It's much easier to retain an existing customer than to land a new one.
You can start by providing better services, for instance responding promptly to customers when they have issues. On the technological side, your website needs to be responsive and the buying process should be straight forward. Making such tweaks will make your service appealing and you will land a significant number of customers through referrals.
6. Chatbots Are Becoming Indispensable

Chatbots have become an essential part of marketing for some companies. A Juniper Study revealed that globally, chatbots will help companies save about $8 billion by 2022. This shows just how important they are for businesses.
What makes chatbots attractive to marketers is the fact that they don't have the common weaknesses associated with humans. They operate 24/7 and never get tired of answering customer queries. Aside from that, they are fine with repetitive tasks which many people hate.
This way, companies are able to focus on other important areas as chatbots do their thing. Of course, experts are working on making chatbots smarter so it's safe to assume that more of them will be in use in the future.
7. Personalization
Personalization has become more important as companies get more information on their audiences. Nowadays, there are various data collection methods that one can use to understand the potential customer. Social media platforms provide analytics which you can then use to tailor content to your audience.
For instance, let's say you've gathered that a significant number of customers like short videos with subtitles. Or when you discover where they hang out most. Personalization makes it feel like you are talking directly to the potential and existing customers. They feel that you care about them and this eventually increases your conversion rates.
You only need to walk around urban centres and you will notice billboards and sign posts everywhere advertising businesses. The competition is cut-throat online, because unlike the physical world, there's no shortage of space on the internet. You can hire a marketing consultant from a digital marketing agency to help you out if you feel overwhelmed.

Authored by Brenda Writez
Guest Writer
Working for a local marketing firm is something that I've always wanted to do. I love providing solutions to different businesses and, of course, I get to see and learn the trends in the industry. Share your data and insights with me!