15 E-Commerce SEO Best Practices to Increase Your Google Ranking in 2020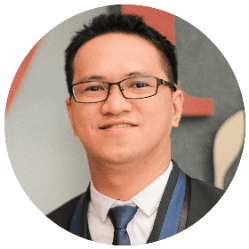 by Cyrel Nicolas | Mar. 27, 2020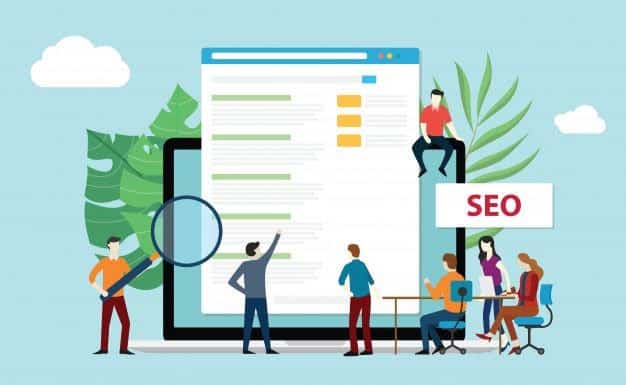 There are tons of SEO tools and practices that can help you all the way to improve your online platform. Go for the high quality and best method to acquire long-term results.
To give you some insights, here are some of the ways that you can do. Take note of these for your e-commerce to strive better online.
1. Use Paragraphing For Contents
As you do an article, make sure you write it with several paragraphs. Don't single-out one great content. But, don't make it too long though. The use of paragraphs makes the content or write-up easier to understand. It's the basic standard so be careful and familiarize yourself. Make sure you know how to put the main idea in every paragraph to have more coherence.
2. Make It Cohesive
Speaking of coherence, make sure that your contents or articles are inclusive with its idea. It should be well-written for your audience to understand easily. Also, contents are one of the significant factors that will help your website to become much more engaging. So, be creative in drafting your articles too.
3. Know Your Audience
You should know what type of audience or possible users are you trying to get. It will help your website to become much more specific and special for your target online audience. So, it's best to identify their needs for you to cater to the virtual world. Apart from that, it will help you gain their attention much more as well.
4. Use Of Meta Description
To make sure that your website is on the right track, you can use an active meta description on your webpage. The meta descriptions will help your site to gain more online audiences in every post that you provide. So, make sure you work well on your articles. Use the Google SEO best practices 2020 to help you all the way.
5. Parentheses And Brackets

For better content and website performance, use parenthesis and brackets as well. This helps a creative impact on your site. It is for you to have no monotone effect in reading your write-ups or any article for that matter.
6. Responsive web pages
Make responsive web pages so that customers can see your site content comfortably regardless of the screen size. Also, focus on the landing pages where your site visitors will fill their personal information.
7. Make Captivating Headlines
Since you intend to seek the attention of your target audience, one effective way to do so is through having catchy titles or headlines for your content. Most of the time, it is where people are deciding to click your site and run through it. Make them curious and highly interested in what you can offer too. So, be sure to make it sound and look appealing once they read and visit your site anytime in a day. You can hire a part-time freelance SEO expert for help.
8. Use The Right And Relevant Words
In making the website content and in any other aspect, make sure you stay relevant to the theme or concept. Use the right words for your write-ups. It's a necessary tool to increase the optimization process as well. As a result, you'd be able to gain much more positive results that will affect your search ranking online.
9. Video Contents
Instead of doing long articles, one way to make them stay on your website is through the posting of high-quality videos and photos. In the matter, you have to make it look a bit cinematic for aesthetic purposes. The videos should not be pixelated as well as the photos you decide to post. It should stay relevant. And as much as possible, make it as one of the tools used for marketing. Have a personal branding and make it as your own.
10. Image Contents
You can also use images as your content. So, make sure you optimize it. Look for the high level of quality pictures that you can post.
11. Signals In Website Ranking
Have a high signal in search ranking to make sure you stay on top of a search engine. The signal is one of the critical factors determining your site's search visibility. So, assess it makes it improve day-by-day for a better online presence in time. You can use keywords and backlinks. To know more and help you out, use the RankBrain as one of your platforms.
12. Use High-Ranking Posts
Since you can see which posts from your website are with the highest rank, make sure you feature them on your site. It's an excellent move for SEO. People will be naturally drawn to your site since such high-ranking posts are accessible online. Filter your website. Make it more inclusive and cohesive. Look for online recognition so your Google ranking will eventually increase. There are freelance SEO professionals that can give you a hand.
13. Featured Snippets
Use featured snippets to help your site generate organic traffic and exposure online. Once you do, it will pave the way for your target audience to see your webpage at first glance and visit it as well in no time. It gives you much higher ranking results too.
14. Developed And Advanced User Experience
Make sure you pay attention to your users. Have their experiences with your site as one of the factors in making high content and development. The user experience is a priority.
15. Go For A Mobile Version
To make sure that you have more and more audiences, keep in touch with them online through a mobile-type version of your site with accessible features. There are tons of people who use mobile phones to surf the Internet, so better address this concern right away. You can look for programmers to help you out effectively. You can also hire expert SEO specialists for this one. There are many tools that you can use, such as an SEO guide of structured data using JSON-LD, which can help your site improve through time.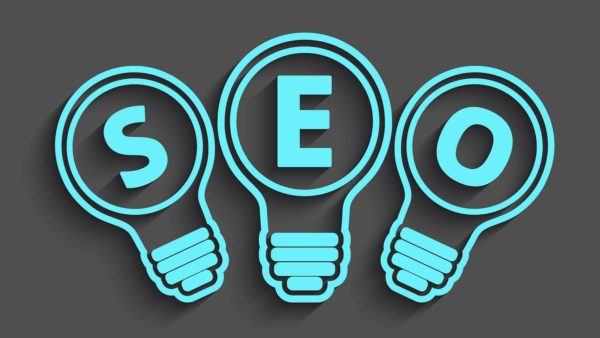 Final Word
These are some of the best ideas that you can use to improve your Google ranking as a website in 2020. Make sure to keep these in your mind. Always remember the importance of SEO for the online world. And as you go for optimization, use some of these best SEO practices.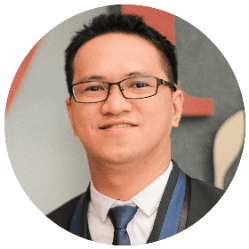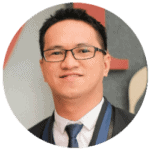 Authored by Cyrel Nicolas
Guest Writer
Cyrel Nicolas has been passionate in online marketing and been an SEO freelancer consultant in the Philippines for almost 10 years. He is the owner of CyrelNicolas.com and helped hundreds of businesses across the globe to increase online brand awareness and organic traffic using effective white-labelled strategies.